Investor confidence in asset classes jumps, but caution remains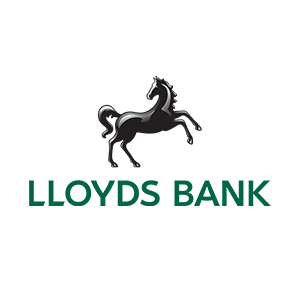 02 March 2015
Overall average net sentiment towards asset classes rises to 12%
UK property recorded the biggest improvement in investor sentiment in February rising nearly nine percentage points
UK property and Gold are the top performing asset classes, scoring 47% and 31% respectively
Eurozone shares falls further to -46%, seeing the largest monthly decline of four percentage points
February saw a large increase in overall asset class sentiment, following a dip in January, according to the monthly Lloyds Bank Private Banking Investor Sentiment Index. Net sentiment1 increased for eight of the ten asset classes surveyed to deliver an average net sentiment score of 12%, an increase of four percentage points from last month.
Sentiment fell for the other two asset classes with a decrease in Eurozone shares of four percentage points to -46% and a modest decline in Commodities, falling one percentage point to 1%. February's positive swing in overall asset class performance broke January's negative monthly change, which was the sixth in the past eight months, and is the highest average change recorded since October 2014. (Table 1 Net Sentiment)
Monthly changes
UK property recorded the largest positive month-on-month gain with net sentiment increasing nine percentage points. Japanese shares were the next biggest net gainer, rising by eight percentage points, however they still sit at a sentiment of -5%. UK shares also saw an eight percentage point increase, more than offsetting January's six percentage points fall.
Eurozone shares asset class was the biggest net loser in February, reflecting a level of uncertainty in the region's economic outlook. Sentiment towards Commodities sees the net sentiment score for the asset class decline to 1% compared to 8% in December. Despite a brief spike in October, this asset class has also seen a decrease in sentiment in six of the past eight months.
All of the four sterling-denominated asset classes recorded a positive performance with UK Government bonds rising eight percentage points and UK Corporate bonds increasing three percentage points.
Commenting on the latest Investor Sentiment Index, Ashish Misra from the Wealth Investment Office at Lloyds Bank Private Banking, said:
"This month has seen a notable improvement in asset class performance and paints a more positive picture for 2015. Only two of the ten asset classes, led by the Eurozone, recorded declines and all four sterling-denominated asset classes have seen a positive performance – the first time in four months.
"However, investors still remain cautious, looking towards perceived safe haven assets including Gold, Japanese shares and even US shares for shelter from the storm. One to watch throughout the course of the year could be Emerging Market shares, which, following a muted performance over the last few years, could start to play catch up with the other asset classes."
Net Sentiment Levels
Net sentiment continues to remain strongest towards UK Property and Gold, at 47% and 31% respectively – a three percentage point increase for the precious metal. In contrast, net sentiment is highly negative for Eurozone shares, at -46%.
Annual Changes
Gold and Eurozone shares have been the best and worst performing asset classes respectively in terms of net sentiment compared to February 2014. Gold has increased 14 percentage points in the past year, likely reflecting the precious metal's 'safe haven' status in the face of increased uncertainty regarding the global economic outlook. Eurozone shares fell 23 percentage points. In total, six of the ten asset classes have seen a fall in net sentiment over the last year.
ENDS
Table 1: Net Sentiment
Net Sentiment February

2014

Net Sentiment January 2014

Net Sentiment February 2015

Monthly % Change Jan - Feb 2015

Annual % Change Feb 2014-Feb 2015

UK shares

40.0%

38.3%

29.1%

7.9%

-10.9%

Eurozone shares

-22.8%

-21.0%

-46.5%

-3.7%

-23.7%

US shares

10.3%

9.9%

17.5%

7.2%

7.2%

Japanese shares

2.7%

12.6%

-5.5%

7.9%

-8.2%

Emerging market shares

14.3%

18.9%

11.5%

2.2%

-2.8%

UK Gov't bonds

9.2%

7.7%

19.5%

7.7%

10.3%

UK Corp bonds

11.3%

11.6%

13.4%

2.7%

2.1%

UK property

53.1%

48.8%

46.7%

8.8%

-6.4%

Gold

16.5%

8.2%

31.5%

2.4%

15%

Commodities

13.7%

12.9%

1.4%

-1.0%

-12.3%

Average Change

14.8%

14.8%

11.9%

4.2%

-2.9%
Source: Investor Sentiment Index
This information is intended for the sole use of journalists and media professionals.