Investor sentiment for UK shares sees strongest performance since 2013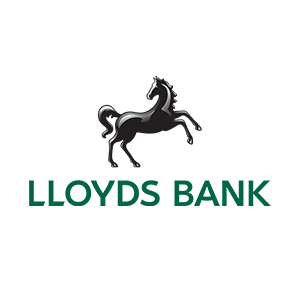 15 June 2015
UK shares see largest monthly increase since the start of the survey
Japanese shares see first monthly sentiment decline since 2014
However, actual market performance decreases for eight out of ten asset classes, with Japanese shares recording the largest increase
June has seen the largest increase in sentiment towards UK shares since March 2013, according to the monthly Lloyds Bank Private Banking Investor Sentiment Index. With eight out of ten asset classes recording an increase in investor sentiment1, UK shares saw the biggest rise, increasing 14 percentage points (+14pp) from last month to 40%.
UK property saw the second biggest increase in sentiment this year to 55%, a monthly increase of 8pp, making this month the largest collective increase for all UK asset classes since the start of the Survey in March 2013. International shares, on the other hand, have seen a decline with Eurozone shares and Japanese shares decreasing 6pp and 4pp respectively.
June more than reversed the 5pp increase seen last month for Eurozone shares, also bringing an end to the third consecutive month of improvement for the asset class. In addition, Eurozone shares are the only asset class to sit in negative territory at -29%.
Due to the large increases, net sentiment remains strongest for UK property at 55% and UK shares at 40%. This is now followed by Gold at 30%, as the stability of the asset class continues to make it an attractive investment.
However, market returns show eight out of ten classes reporting a decrease in the past month. In contrast to improved sentiment for eight asset classes, market performance, in terms of returns earned, decreased during the past month for all but UK Property shares and Japanese shares. Commodities saw the largest monthly decrease in returns of -4%, a significant shift for the asset class, which rose 8% last month and could now be suffering from softer pricing. Japanese shares saw the biggest increase at 5% reflecting increased optimism towards the country's economy, which could be due to a successful monetary policy support programme as well as the country benefiting from the softer commodity pricing.
Ashish Misra at Lloyds Bank Private Banking, said:
"Sentiment towards sterling dominated asset classes has shown a noticeable and significant reversal this month, with UK shares recording their highest ever increase. Sentiment for UK property is also within touching distance of its all time high reached back in May 2014.
"June has seen the highest year-on-year rise in net sentiment across all asset classes, which has been largely driven by UK assets. This is likely due to the result of increased political and economic certainty following the general election in May."
Annual Changes
Seven of the ten asset classes have seen an increase in net sentiment over the past year. The biggest increases have been for Gold (+9pp), US shares (+6pp) and UK government bonds (+4pp). Eurozone shares and Commodities both recorded the biggest declines in net sentiment (-10pp and -4pp respectively), followed by UK corporate bonds (-3pp).
Asset Class Performance
In terms of the annual change in actual performance, six of the asset classes recorded an increase in returns earned, with Japanese shares (+35%), UK property (+17%) and US shares (+8%) leading the way with the largest growth rates. However, investors did not fare so well with Commodities where returns fell by 37%, followed by Emerging market shares and Eurozone shares both falling 7%.
-Ends-
For further information
Laura Brodkin

020 7356 2200 / 07786 335 317

Siobhan McCluskey

020 7661 4669 / 07795 611 179