Investors turn away from safe haven asset classes as Gold sees largest decline in over two years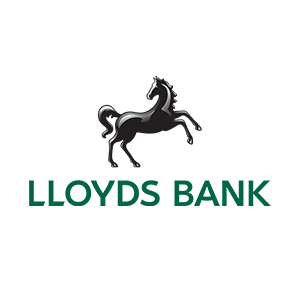 17 August 2015
Gold sees largest decline in sentiment in over two years
All sterling-denominated asset classes display strongest sentiment since survey began
Actual market performance shows price declines for just two out of ten asset classes, including Commodities and Gold
August has seen the largest fall in sentiment towards Gold since May 2013, according to the Lloyds Bank Private Banking Investor Sentiment Index. Net investor sentiment1 for the asset class declined 24 percentage points (-24pp) from last month and 13 percentage points (-13pp) from this time last year to 11%. The significant fall in Gold has seen it decrease from the second strongest asset class last month to the fifth weakest in August.
Japanese shares saw the second biggest monthly decline in sentiment (-5pp) to -6%, resulting in its third consecutive monthly fall. The fall in Chinese markets in the past few months has likely taken its toll on sentiment towards the asset class. However, despite the decline, overall Japanese equities are on a substantial recovery path, which is largely due to the Bank of Japan's monetary policy support programme. The Commodities asset class saw the third largest decrease in sentiment (-4pp), to 5%.
For the first time since the survey began in March 2013, all four sterling-denominated asset classes display the strongest investor sentiment. Net sentiment remains strongest for UK property at 54%, UK shares (37%), UK government bonds (20%) and UK corporate bonds (18%) all display the strongest sentiment across all asset classes.
Sentiment towards Eurozone shares saw its first increase in three months, rising 4pp to -44%. In addition, all of the four sterling-denominated asset classes recorded a positive performance, with UK shares recording the biggest increase of all asset classes, rising 11pp. UK property increased 7pp, reversing the 8pp decrease seen last month for the asset class. UK corporate bonds increased 5pp and UK government bonds rose 1pp.
Ashish Misra, Head of Portfolio Specialists at Lloyds Bank Private Banking, said:
"While we would expect to see Gold do well in times of volatility, investors have generally held their nerve and reached out to other asset classes for returns. In addition, with the price of Gold falling to a five year low last month, the potential long-term outlook for Gold is modest.
"With improvement in net sentiment scores for Eurozone shares, we should expect increased interest in the asset class over the coming months as the situation in Greece improves."
In line with asset class sentiment, actual market returns reflect a similar performance in the past month. In terms of returns earned, Gold and Commodities saw the largest decrease at -6% and -14% respectively. UK property saw the biggest increase in returns (6%), following by Eurozone shares (3%).
Annual Changes
Six out of the ten asset classes have seen a fall in net sentiment over the last year. The biggest declines have been for Eurozone shares (-23pp), Gold (-13pp) and Commodities (-12pp). US shares, UK corporate bonds and UK Government bonds have all seen the largest increase over the past year (8pp).
Asset Class Performance
In terms of the annual change in actual performance, four out of the ten asset classes recorded a fall in returns earned, with Commodities (-44%), Gold (-16%) and Emerging market shares (-4%) seeing the biggest declines. Japanese shares has seen has seen the largest annual growth rate at (30%), followed by UK property (26%) and US shares (8%).
-Ends-
For further information
Laura Brodkin

020 7356 2200 / 07786 335 317

Siobhan McCluskey

020 7661 4669 / 07795 611 179