Lloyds Bank launches mobile phone push notifications to help customers earn cashback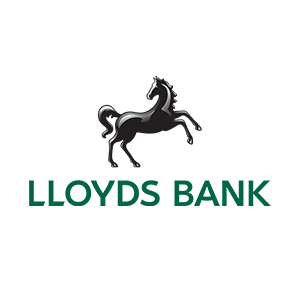 09 February 2015
Customers can now receive push notifications for Everyday Offers straight to their mobile phone
1.5m customers now use the five star rated Lloyds Bank mobile app*
Lloyds Bank today announces the launch of new push notifications for mobile banking customers. These notifications will be sent as part of Everyday Offers, helping registered customers to make the most of the programme and earn cashback on their spending.
Everyday Offers provides cashback discounts covering everything from grocery shopping to clothes, home ware and restaurants at a range of leading retailers. As part of Everyday Offers, 'It's On Us' rewards thousands of Lloyds Bank customers every month by repaying a purchase they have made up to the value of £500.
Now, those with the mobile banking app that want to be notified can register and enable push notifications to let them know when they have new offers, helping to ensure that they don't miss out on opportunities to earn cashback. Customers will also receive push notifications when an Everyday Offers payment has been paid into their account, while 'It's On Us' winners will receive notifications about their winning transactions.
In addition, customers that pair their smart watch with their phone will get these push notifications straight to their wrist, making the mobile experience even more convenient.
The launch of notifications for Everyday Offers represents the first step towards a broader push notification service that will help Lloyds Bank customers to stay in control of their finances using their mobile phone.
Adrian Bryant, Director of Digital at Lloyds Bank commented: "In a busy world, we are constantly thinking of new ways to help customers interact with us more efficiently. The new push notifications will make it more convenient for customers to get the latest updates on their Lloyds Bank Everyday Offers rewards.
"We are delighted to have over two and a half million mobile customers, of which one and a half million have downloaded our five star app, helping them manage their finances on their terms, in a way and time that suits them."
Ends
Notes to editors:
Lloyds Bank has around 2.5m active mobile banking users, with over 1.5 million customers downloading the app.
*The Lloyds Bank app is five star rated on the Apple App Store at the time of writing.
The Lloyds Bank app was rated second on the list of top FTSE 100 brand apps by Connected Digital; http://blog.connecteddigital.com/2015/app-optimisation/lloyds-and-screwfix-apps-come-top-of-the-ftse100-in-2014/
This information is intended for the sole use of journalists and media professionals.