Lloyds Bank lead on sale of Galliford Try shared equity portfolio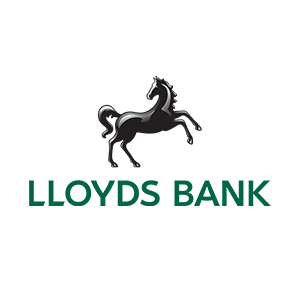 10 July 2015
Lloyds Bank Commercial Banking supported Galliford Try plc, a leading UK housebuilding and construction group, through a competitive financing process to sell a £25 million shared equity mortgage portfolio. As the sole bank involved in this transaction, the Bank's Capital Markets and Financial Markets teams worked closely with Galliford Try plc to maximise the value of its portfolio.
UK housebuilders currently hold millions of pounds of shared equity loans on their balance sheets, which could more usefully be invested in new land or building out more new homes. As one of a small number of shared equity transactions to date, it is expected that more housebuilders will follow this approach to release the value of these loans held on their balance sheets.
The portfolio, acquired by Patron Capital, the pan-European institutional investor focused on property backed investments, is secured against properties across more than 101 developments. Most of the loans were originated by Galliford Try plc between 2008 and 2013.
Commenting on the transaction, Tom Welch Director, Financial Markets, said;
"We are delighted to have led this transaction for Galliford Try plc. The structure of this transaction met the financing and price requirements of Galliford Try plc and the risk appetite from investors seeking new asset classes with attractive returns."
Commenting on the transaction, Mark Elliott, Managing Director, Capital Markets said;
"This transaction demonstrates our solutions-led approach to solving the corporate finance challenges our clients face. It is also a great example of the Bank's 'Helping Britain Prosper' plan in action, in which we have committed to helping the UK housebuilding industry build more homes. This transaction has released more capital back into the sector to support this initiative."
Greg Fitzgerald, Executive Chairman of Galliford Try plc, said;
"We are delighted to have worked closely with the team at Lloyds Bank Commercial Banking to conclude the sale of our shared equity portfolio at balance sheet value, freeing cash to be invested in our development business and removing an unnecessary administrative burden."
Keith Breslauer, Managing Director of Patron Capital, said:
"Shared equity mortgages were popular during the window of limited mortgage lending from the banks post-recession; now, as housebuilders increasingly focus their balance sheets on pure development, we see a significant opportunity to acquire and manage these loans via our Optimum Credit platform, and this deal represents an excellent potential return."