Lloyds Bank named first UK Bank to establish partnership with UKTI to increase exports and attract inward investment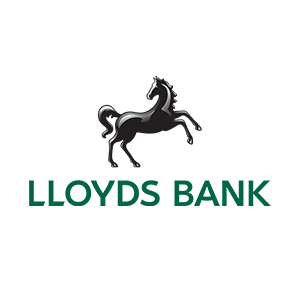 20 March 2015
Lloyds Bank Commercial Banking becomes the first UK Bank to enter into a strategic partnership with UK Trade and Investment (UKTI) to support UK businesses to export and to attract inward investment into the UK, both parties have announced today.

This two-year partnership, which will run to March 2017, will aim to make the best of both organisations' strengths in supporting UK businesses to succeed globally.

As part of the agreement, Lloyds Bank Commercial Banking and UKTI have set out a series of activities to help UK businesses to thrive and support the UK's ambitious targets for trade and investment by 2020.

Lord Blackwell, Chairman, Lloyds Banking Group said: "Supporting the growth of the UK economy is at the heart of our ethos. We are pleased to commit to working more closely with UKTI and to play an even bigger part in supporting UK businesses' ambitions in exporting and attracting foreign direct investment.

"This partnership will see us provide insight and introductions for exporters looking at new markets and support inward infrastructure investments into the UK by helping international investors leverage our extensive expertise of the UK market."

Lord Livingston, Minister of State for Trade and Investment said: "I welcome the announcement of this partnership between UKTI and Lloyds Bank. This is the first in a series of partnerships between Government and Business to help companies of all sizes export and attract investment into the UK."

The partnership will aim to:
Support global cross sector trade and inbound investment into the UK
Develop the 20-20 agenda
Collaborate to deliver export advice to businesses
Coordinate work in key markets, such as China
Create greater regional coordination of work between UKTI and Lloyds Bank
Deliver regional workshops for businesses considering exporting (delivered in partnership by UKTI, Lloyds Bank and UK Export Finance)
Increase support for investors to set up bank accounts in the UK
UKTI and Lloyds Bank jointly worked together to deliver the Business Leaders' Summit in February 2015 where a commitment was made to work closer together to increase exports and inward investment.

ENDS
Note to editors:
1. In May 2014, Lloyds Banking Group signed a MOU with China Development Bank to support investment into UK infrastructure and energy projects
2. UK Trade and Investment (UKTI) is the government department that helps UK-based companies succeed in the global economy. It also helps overseas companies bring their high quality investment to the UK's economy – acknowledged as Europe's best place from which to succeed in global business. UKTI offers expertise and contacts through its extensive network of specialists in the UK, and in British embassies and other diplomatic offices around the world. It provides companies with the tools they require to be competitive on the world stage.
3. UK Export Finance is the UK's export credit agency. It supports long term economic growth and competitiveness by complementing the private market with insurance for exporters, loan guarantees to banks, and support for and provision of loans to overseas buyers of UK goods and services.