Lloyds Bank training programme marks 250th graduate as investment in manufacturing industry continues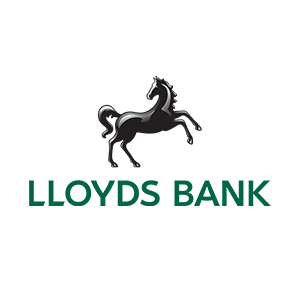 27 January 2015
Lloyds Bank Commercial Banking has underpinned its commitment to the manufacturing sector after confirming that more than 250 people have now successfully completed its comprehensive training programme, delivered by the renowned Warwick Manufacturing Group (WMG).
The landmark figure was reached during a productive 12 months for Lloyds Bank in 2014, which saw it deliver its £1bn funding commitment for a second consecutive year and plans to invest the same amount each year until 2017.
Comprising training in key areas such as export finance, complex manufacturing supply chains and techniques to maintain good factory floor practices, the WMG programme is designed to offer an insight into the impact of decisions taken by banks, helping Lloyds Bank staff to deliver services with the benefit of greater industry knowledge.
A total of 288 Lloyds Bank staff across its SME and Mid-Market teams have now completed the university accredited-training, helping to impress the importance of supporting manufacturing businesses throughout all departments of the bank.
This commitment to supporting the manufacturing industry will be further reinforced by its partnership with the Manufacturing Technology Centre in Coventry, which is set to open in September 2015. As part of the partnership, Lloyds Bank will commit £1million per year to the facility, which has been backed by the UK Government and will develop over 1,000 manufacturing apprentices aged 16-19 during the partnership.
David Atkinson, Head of SME Manufacturing at Lloyds Bank Commercial Banking, said: "The WMG training programme has helped our staff to enhance their knowledge of manufacturing, and we know that businesses have appreciated our investment into understanding the challenges faced by the sector.
"We are committed to pledging an annual £1billion of investment into manufacturing businesses until 2017, and having reached that target early in 2014, we will continue to go above and beyond to support this important sector in the years to come."
David Richardson, Head of Mid-Markets Manufacturing at Lloyds Bank Commercial Banking, said: "As well as backing the manufacturers of today, we're also playing a role in the development of the skilled professionals of the future through our partnership with the Manufacturing Technology Centre in Coventry.
"By continuing our investment in manufacturing, we will in turn help to create new jobs for the graduates of the MTC, helping to ensure that British businesses remain at the forefront of the manufacturing industry for years to come."
ENDS
Notes to editors
For further information please contact Ed Smith, Media Relations Manager, Lloyds Banking Group on 0207 661 4936
Email: ed.smith1@lloydsbanking.com