Lloyds Bank trials 'tap to bank' technology for mobile banking authentication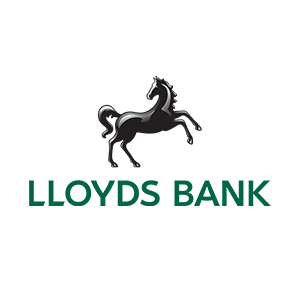 06 July 2015
Bank explores use of NFC technology to authenticate devices during mobile banking registration process
In addition, the Bank has launched an alternative process to verify certain requests set up on a desktop PC, using the Lloyds Bank app
Lloyds Bank trials are exploring how the use of Near Field Communication (NFC) and contactless technology can improve the registration process for those setting up mobile banking.
The 'tap to bank' technology has so far been tested on over 125 people, enabling them to use their Lloyds Bank contactless debit card as a way of securely authenticating their identity when setting up the mobile banking app.
Instead of receiving a phone call from an automated system to complete the mobile banking registration process, customers will be able to simply tap their contactless debit card against their NFC enabled Android smartphone and instantly authenticate themselves.
By replacing the automated phone call with the 'tap to bank' authentication, the vast majority of those involved in the testing found the process is simpler, quicker, and easier to use. It is anticipated that in the future, this innovation can also be applied to other tasks, such as authenticating new payments.
Director of Innovation and Digital Development, Marc Lien said: "With the widespread take up of contactless cards and most new smartphones now having NFC technology, this tap to bank trial is developing enhancements to banking processes that many people could benefit from.
"This is one of a raft of new technologies that we're experimenting with to help our customers."
Also now live - a faster alternative to authenticating desktop payments
In addition, Lloyds Bank now has a new authentication method available to customers setting up certain requests through Internet Banking on their desktop PC. As an alternative to receiving a phone call to verify the process, customers can choose to log into the mobile banking app to verify their requests.
This process is available for customers setting up new beneficiaries, setting up standing orders, making international payments and resetting passwords via their Internet Banking on desktop.
Customer authentication on these transactions are a lot quicker than the current automated phone call, now taking less than 20 seconds to complete. The potential for the process failing is also reduced, removing issues such as network connections dropping due to a lack of signal for calls. In addition, deaf or hard of hearing customers are also able to benefit from this faster process, instead of receiving an automated phone call and following text based instructions to authenticate their actions.