Monthly Business Barometer: Business Confidence eases in July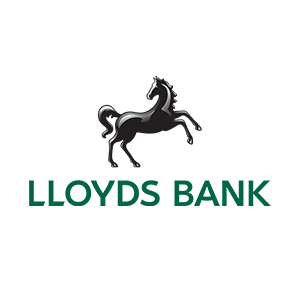 03 August 2015
The Lloyds Bank Business Confidence Barometer 'monthly snapshot' for July 2015 shows:
UK business confidence fell to a five-month low in July.
The decline in sentiment was driven by a fall in consumer services sector and the South, with also a notable fall in employment expectations across the sectors.
Survey suggests a weaker start for the economy in Q3 but consistent with a steady pace of growth.
Business Barometer Question

Positive

(%)

Same

(%)

Negative

(%)

Net Balance (%)

Monthly Change

Optimism about the economy

66

19

15

51

-8

Optimism about own business

51

46

3

48

-2

Overall Business Confidence

(Average of above indicators)

59

32

9

50

-5
Business confidence eased for the month of July, dropping from its previous eight-month high, according to the latest Lloyds Bank Business Confidence Barometer, which tracks 200 firms' views of their own prospects and the wider economy.
The Barometer's measure of overall business confidence dipped to 50 per cent, reflecting a fall in firms' perceptions of prospects for the wider economy, which declined 8 percentage points to 51%.
Firms' own trading prospects saw a two percentage point fall to 48 per cent. Just over half (51 per cent) of firms expect their trading prospects to improve, down 3 percentage points from 54 percent in June, whilst only 3 per cent anticipated a worsening of their trading prospects. However, this month's fall in economic prospects is from relatively high levels during the second quarter.
Weak start for consumer-related sectors
Sentiment in the consumer services sector declined by 20 percentage points to a nine-month low of 31%. Sentiment in the industrial and business and other services sector remained relatively steady, with a slight fall to 59% and a slight increase to 56% respectively.
The survey suggests that there was a weak start to the third quarter for consumer related sectors.
Employment outlook eases
The Barometer shows that during July, employment expectations fell by 19 percentage points to 22%, the lowest level for more than two years. This was driven by a decline in the proportion of businesses expecting to increase the numbers of staff they employ from 43% to 27%.
South shows decrease in confidence
Firms in the South saw a notable decline in confidence, which fell by 12 percentage points to 48%. Meanwhile, sentiment in the North and Midlands remained broadly unchanged at 49% and 54% respectively.
Adam Chester Head of Economic Research & Market Strategy at Lloyds Bank Commercial Banking said: "Business confidence slipped this month, led by firms feeling a bit less confident about the wider economy and weakening sentiment in the consumer services sector. Nevertheless, the fall should be seen in the context of elevated levels in the last quarter and the results remain consistent with a decent pace of economic expansion."
ENDS