October sees three-month high in consumer confidence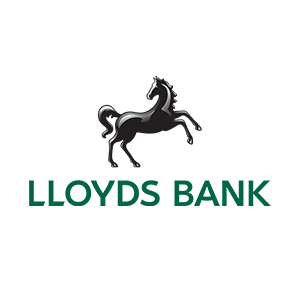 23 November 2015
Perception of employment situation and own job security both rise, coinciding with seven-year low in unemployment rate
October saw actual spend on essentials falls for 11th consecutive month, driven by falling energy and fuel prices
In the run up to Christmas, only one in seven believe the best deals are to be had on 'Black Friday', one in four preferring traditional January sales
The latest Lloyds Bank Spending Power Report shows consumer confidence climbed in October, following three months of consecutive decline, as sentiment towards the jobs market improves.
The Current Situation Index has increased for the first time since June, having climbed 7 points to now stand at 205. Each aspect of the current situation either improved or remained unchanged, showing people surveyed are starting to feel more optimistic in the short-term. The sentiment of people surveyed towards future confidence also rose by 1 point. This has helped to drive the Overall Index up by 5 points, now standing at 158.
Employment confidence improves, spending on essentials falls again
While people's perception of their personal financial situation remained unchanged from September with a net balance of +25, confidence in the country's financial situation increased in October (+4pp), while sentiment towards the employment situation (+3pp) and own job security (+2pp) also rose during the month. This coincided with the strengthening labour market, as the latest ONS Labour Market Statistics revealed unemployment at its lowest level since April 2008, and employment is at its highest level since records began in 1971.
With the Bank of England's latest inflation report also suggesting CPI inflation is likely to remain below 1% well into next year, the latest Lloyds Banking Group economic data shows that year-on-year customer spend on essentials fell for the 11th consecutive month.
There were further reductions in year-on-year spending on fuel and energy, with gas and electricity spending down 5.4% and fuel down 9%, contributing to people's essential spending being 1.0% lower than 12 months earlier.
Food, which accounts for around 40% of each person's essential outgoings, still saw a slight rise in spending, at +0.3% year-on-year. The consumer research shows almost a third (31%) of consumers feel they are spending 'more' or 'a lot more' on groceries compared to 12 months ago.
Patrick Foley, Chief Economist at Lloyds Bank, said: "Spending power confidence took a step forward in October, after easing somewhat in recent months, with stronger job creation and a further fall in unemployment likely contributing to the better mood among consumers."
"And with essentials putting less pressure on household budgets, and some strengthening in wage growth unfolding, prospects for discretionary spending look bright in the run up to Christmas."
Disposable income up, longer-term sentiment also improves
The proportion of people who say that they have disposable income rose slightly this month to 82%, (80% in September), and is now back to the same level as August, with little change to how people choose to use any money that is spare. Looking forward, over a fifth (22%) of people also think they will have 'much more' or 'somewhat more' money in six months' time, up 2pp from September.
However, while the number of households feeling like they have enough money still outweighs the number who feel like they don't, with a net balance of +17, this remains the lowest it has been in six months.
As expected, renters' sentiment towards their current situation remains worse than that of homeowners across all measures, most notably towards their personal financial situation (-8 vs +43 net balance), the UK housing market (-40 vs -4 net balance) and current levels of inflation (-4 vs +37 net balance).
Festive shoppers hunting out best bargains
With falling prices at the till and slightly more money in their pocket, those shoppers seeking a festive bargain have more choice than ever.
The consumer research shows that, despite prominent media coverage, only one in seven (14%) of shoppers feel the best bargains are to be had on 'Black Friday'. Instead, the more traditional January sales are still believed to provide the greatest savings, with over a quarter (26%) of people surveyed saying they will get the best bargains during this period.
When it comes to the Christmas and Boxing Day sales around one in four (23%) of those surveyed said they were open to making an unplanned purchase because of a heavy discount. While 17% are prepared to wake up early to travel to a store or access a website, 14% are willing to join an online queue.