Parental financial support up by a fifth in just two years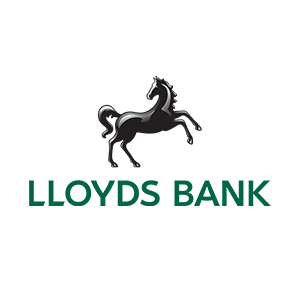 31 October 2015
£30.65 billion given to adult children in 2015, compared to £25.38 billion in 2013
Help with rent payments almost doubles in same period
Increasing support has led to the rise of the Power Parent
Parents are increasingly being relied on to support their grown up children's lifestyles according to the latest findings of The 2015 Lloyds Bank Family Savings Report. However, whilst most expect this support to come in the form of a deposit to help get on the housing ladder, increasingly it is everyday expenses that are being supported, with rent payments almost doubling in the past two years.
Money does grow on the family tree
The latest research findings highlight that over £30 billion pounds has been handed over to children aged 18+ in the past year by their parents, an increase of £1 billion on the previous year and over £5 billion since 2013. This represents a 21% increase in just two years.

Meanwhile, grandparents are adding additional support to their adult grandchildren to the tune of around £6 billion pounds. Meaning that in total, young adults have received almost £37 billion pounds in handouts from family members this year.

While the past year has perhaps been more settled, overall support ticked up, just outpacing inflation, to pass the £30 billion mark. On a per-head basis, UK 18-64s now receive an average of £763 a year from parents, and £916 a year from parents and grandparents together.

The research also indicates that parent's attitudinal commitment to supporting children financially remains strong. Over two thirds of UK adults (68%) say that they would feel they were letting down their family if they did not save for the future. Whilst a similar amount, two-thirds (67%), feel that children cannot hope to achieve success in life without financial support from their parents, and close to three-quarters (74%) believe that parental financial support will become more important in future.

Generation 'thanks for paying my rent'
Whilst the expected items like a wedding and a house are high on the list for reasons for lending money, the increase in demands on parents' purses was driven primarily by big increases in levels of parental help with rent payments (up from £2.4 billion to £4.1 billion in the past two years), and by similarly large increases in help buying cars and vehicles (now £4.08 billion). Other items on the rise in the past year are help with day-to-day shopping (7% up on last year), and with buying appliances (10% up on last year).

This year's sharply rising demand for help with rent, and the fact that house purchase and rent support are now the two largest components of parental financial support, clearly shows the economic conditions faced by young adults today.
While there seems to have been some easing up of demand for help with credit card debt and utility bills, and significant reductions in more discretionary forms of support (gifts and holidays), these happier economic factors (and 'stricter' approach to providing support) have been outweighed by increases in the funding of 'big ticket' costs of housing, motoring and weddings.

Philip Robinson, Savings Director for Lloyds Bank said;
"There is an increasingly clear majority of UK families which now endorse a strong financial role for parents, expressing a sense of financial duty to future generations. However, parents must sometimes feel that they are on a merry-go-round with their grown up children's financial needs. As we move away from demands for cash debt relief and help with energy bills, we see increases in demands for more fundamental help with housing costs and big-ticket purchases."

Cash point parents morph into power parents
The research has looked at the level of influence parents have over their grown up children's' lives, for example over day to day spending decisions, or on personal and financial matters, and how that relates to the level of financial support they provide.

Even as recently as 2013, the UK could still be characterised as a nation of 'cash-point parents', who provide a relatively high level of financial support to their grown-up children, but have a relatively low level of power and influence in their kids' lives.

But by 2014, the balance had tipped, and 'power parents' had become the most common type of parent in the UK. (see table 2)

In 2015, 'power parents' remain the most common type, and have increased their prevalence to 33%, seven points up on 2011. This suggests parents are continuing to provide ever-higher levels of financial support, but are demanding ever more in return, in terms of power and influence.

Philip Robinson continued;
"For young adults today increased levels of parental support very much come with strings attached. Our latest research confirms that this is a lively trend. For today's young adults, the majority are increasingly heavily financed, and heavily influenced, by their parents."
ENDS