Parents spend £800 each year to tempt children outdoors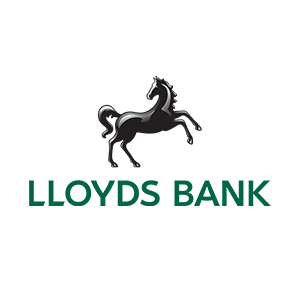 03 June 2015
Parents are turning their gardens into mini-playgrounds in an attempt to lure their children outside, according to new research.
The Britain at Home report from Lloyds Bank Insurance revealed that UK homeowners with children have spent an average of £803* in the past year on their gardens, almost a third more than the national average of £587, as more than one in three (37%) of parents say their children don't spend enough time outside.
The study of 2,000 UK homeowners found that providing an alternative to TV and the computer appears to be driving this spend, with parents snapping up outdoor activity items, such as trampolines (32% of parents with a garden now own one), paddling pools (30%), slides and swings (both 26%) and even sandpits and Wendy houses (21% and 20% respectively).
In a sign of how childhood has changed over time, just 14% of parents think their children spend more time outside than they did at the same age. Among those parents who felt that their children weren't taking advantage of their own 'mini playgrounds', 43% blamed the draw of computer games.
Dawn Isaac, Garden Designer and Author of 101 Things for Kids to do Outside and Garden Crafts for Children said: "Childhood is definitely changing, with technology distracting youngsters from all the fun of the great outdoors. While parents are trying to compete with computers by creating playgrounds in their own back gardens, perhaps a different approach is needed. Spending time outside as a family, playing together but also letting children create or plant their own outdoor spaces can ensure they enjoy the garden as much as their PlayStation."
Family time outside
On an average weekend day in the summer, parents estimate that their families spend two hours and 18 minutes in the garden, while this drops to 43 minutes in the winter.
Over half (52%) of parents value the time their family spends outside more than inside, 26% saying it makes their family calmer, while a similar number (25%) say their family laughs more.
Under lock and key
Despite parents' investment in their outdoor spaces, 40% admit that they do not have a secure lock for their garden and a fifth (21%) admit none of their outdoor items are insured.
Tim Downes, senior claims manager, Lloyds Bank Insurance, said: "The data shows that families are investing more in their garden spaces as an alternative to modern technology. However, with the latest crime figures showing 777,000 thefts from gardens and outdoor spaces took place in the year to March 2014[i], parents should ensure their 'mini-playgrounds' are securely locked and covered by their home insurance policies.
"The value of our gardens is often more than we think once everything from tools and toys to bikes, furniture and flower beds are taken into consideration."
ENDS
Notes to editors:


About Britain at Home
Britain at Home is a bi-annual report commissioned by Lloyds Bank Insurance, designed to build a comprehensive picture of British home life and spending priorities by shining a light on the way we invest in and utilise our homes and gardens. The latest report explores homeowners' attitudes to spending time and money on their outdoor spaces, both at home and beyond the garden gate. This insight is based on research of 2,000 UK homeowners carried out in April 2015.
About Lloyds Bank Insurance
Lloyds Bank Home Solutions is underwritten by Lloyds Bank General Insurance Limited and has a 5 Star Defaqto rating. Lloyds Bank Home Options is underwritten by Lloyds Bank General Insurance Limited.
Methodology
Research consisted of 2,000 UK homeowners – conducted online in April 2015 by Opinium Research on behalf of Lloyds Bank Insurance.
Further information:
Kimberley Hamilton, Lloyds Banking Group
Tel: 0131 655 5450
kimberley.hamilton@lloydsbanking.com
---
[i] ONS Crime Survey England & Wales, year ending March 2014
* Combined figure of UK homeowners with outdoor space who provided an approximate spending figure for garden at: "In the last 12 months, approximately how much have you spent on the following outdoor spaces, if applicable" and "Over the last 12 months, approximately how much did you spend in total on the upkeep and maintenance of your outdoor spaces?"