Regional PMI - Strong growth continues at start of second quarter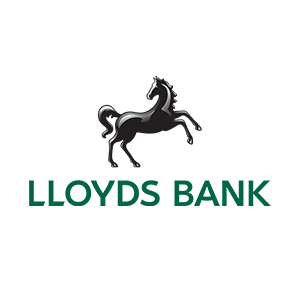 11 May 2015
Growth remains robust, falling slightly from March's seven-month high
Business activity driven by strong pipeline of new work
Rate of job creation slows but remains strong
Price of goods and services falls at fastest rate since 2009
Economic activity across England and Wales continued to grow strongly at the start of the second quarter of the year, according to the latest Lloyds Bank Regional Purchasing Managers' Index® (PMI®).
Robust increases in both business activity and new work were recorded in April, although the growth rates were slightly slower on average than in March. The survey also revealed the steepest monthly drop in prices charged since 2009, highlighting continued deflationary forces.
Business activity growth in England remained strong in April, dropping only slightly to 58.5 from 59.0 in March, and remaining well above the 50.0 'no-change' mark. This was the second-highest reading in the past eight months, and remained above the average for the first quarter as a whole. Growth has now been recorded continuously on a monthly basis for the past two-and-a-half years.
The fastest overall increase in business activity in England was recorded by businesses in the North East (62.4) where growth reached a nine-month high. Other standout performers were London (60.2) and the South East (60.0), which recorded the biggest rise in activity since November 2014. The slowest-growing region in terms of business activity was the East Midlands (55.4), followed by the South West (56.0).
Wales continued to see strong growth in April, with business activity measuring 59.3, while new business saw the sharpest increase in Wales for 13 months, at 60.9.
Growth of new work across the English regions was strong despite falling slightly since March from 59.4 to 58.1. Backlogs of work rose slightly on average (51.2), reflecting ongoing pressure on business capacity.
The survey also showed further broad-based growth in employment during April although the overall rate of creation slowed. The East of England (58.2) was the best-performing region for job creation, while Wales (55.9), the North East (54.5) and the North West (55.8) also recorded improved rates of employment growth.
Average prices charged for goods and services decreased during April, with the fastest rate of decline since September 2009. The average price of inputs meanwhile rose at a modest rate; slightly higher than the previous month.
Tim Hinton, Managing Director, Mid Markets and SME Banking, Lloyds Banking Group said:
"The strong growth in business activity and job creation seen in April, are clear signs that business confidence continues to be high across England and Wales.
"However, companies may need to be careful over coming months. Increasing cost pressures might mean that they have less room to provide discounts for customers as a way of encouraging demand."