Saver confidence improves as majority of people are able to save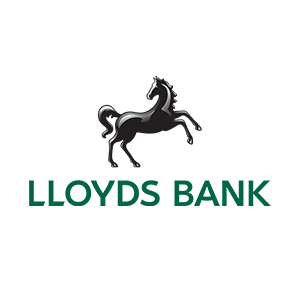 20 May 2015
68% of people surveyed have managed to save over the past 12 months
44% of savers have saved at least once a month, up from 37% in Q4 2014
Almost one in ten have been able to save over £1,000 in the last month for Q1 2015
Men are more likely than women to save to fund their retirement
The Lloyds Bank Savings Report shows that people are feeling confident about their savings, with over two thirds of people surveyed having saved over the past 12 months. This is an overall improvement of 5% from the previous quarter of those saying that they been able to save regularly throughout the year. Almost one in ten (9%) have been able to save over £1,000 in the last month. This doubles to nearing one in five (18%), for those who have saved £500 or more.
Current levels of savings also paint a positive picture with 23% of respondents having more than four times their household monthly income in accessible savings.
Men are seen to be better savers than women, with 21% of men saving more than £500 last month, compared to 14% of women. When considering the main reason to save, men are significantly more likely than women to save to fund their retirement, with 15% of men saving compared to 9% of women.
However, women are more cautious when it comes to their savings, with 30% saying that they save for a rainy day, compared to 26% of men. Amongst those who are saving up for something in the short term, men (18%) are more likely than women (11%) to be saving up for entertainment goods, such as TV, computer, tablet or console.
The top reasons people are saving include putting money aside for financial security (60%), nearing half (44%) save out of habit, with a similar proportion saving towards a short term goal, such as a holiday or new car (43%).
Philip Robinson, Savings Director for Lloyds Bank said: "We are seeing a shift in confidence when it comes to people's ability to save.
"For people who may not be as confident with their current savings habits, it's important to try and save a small and regular amount each month. This can help to build a strong savings pot over time, which can be increased as circumstances improve."
Of those who have been unable to save in the past 12 months, around two thirds (64%) have not had enough money left to do so, whilst just under a third (30%) have been unable to save due to paying off debt. In addition, 68% of people surveyed said that they would rather pay off any debt they owe before saving.
Cash ISAs continue to be the most popular way to save (46%), followed by instant access savings accounts (44%). A fifth (20%) of savers say they have been using a high interest account in order to save money in the past 12 months.