Savings confidence increases for second consecutive quarter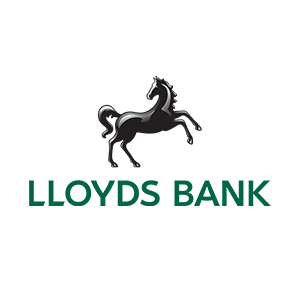 30 November 2015
Increase in proportion expecting to save over next 12 months
Decreasing proportion of people not saving anything
Instant access saving accounts used more than ISAs this quarter, but a fifth of savers use current accounts in past year
Optimism about saving has steadily improved since the start of the year, with overall sentiment towards saving increasing for the second consecutive quarter in Q3, according to the latest Lloyds Bank Savings Report. Among the people surveyed, expectations about their ability to save more over the next twelve months saw a significant increase in the third quarter of this year, whilst the proportion that haven't been able to save at all also reduced.
There has been a significant rise in the proportion of people who think they will be able to save more money over the next 12 months, increasing from 17% in Q2 to 20% in Q3. Meanwhile, the proportion of people who haven't been able to save at all over the past 12 months has seen a significant decrease since the start of the year, falling three percentage points to 27% in Q3 2015, compared to 30% in Q1. In the nearer term, when looking at those who haven't been able to save in the past month alone, the figure drops to just 17%.
Looking at most recent saving trends, there was the largest increase since Q2 among those saving between £201 and £300 a month, jumping three percentage points up to 11% (one in 10 people). Despite this, and the increase in the proportion of people who expect to save, the average amount saved in the last month for Q3 dropped marginally to £373.90, from £385.50 in Q2.
Slightly more than three-fifths (63%) of people agree that it is important to have savings or investments on top of their pension for their retirement. However, the research indicates that there has been a significant increase in the proportion of people who are saving for something in the short term, climbing from 42% in Q2 to 45% in Q3, meaning that almost half of saving is for short term needs rather than long term goals.
Q3 also saw an increase in the use of instant access savings accounts. The usage of these accounts has significantly increased since Q2, climbing from 44% to 47% in Q3, becoming the top saving product. Conversely, usage of cash ISAs has decreased significantly by 3pp since Q2 to stand at 43%, as would be expected outside of the usual ISA activity around tax year end. Meanwhile, high interest current accounts round out the top three, with one fifth (21%) of savers making use of one for their savings in the past 12 months.

Philip Robinson, Savings Director for Lloyds Bank said: "It is encouraging to see improved sentiment towards saving, with current levels of saving and expectations of future ability to save both showing promising improvements as this year has progressed. It is often suggested that as economic data improves, so does spending, but this latest data indicates the same can be said for saving.
Ends