Second Steppers still need 'Bank of Mum and Dad'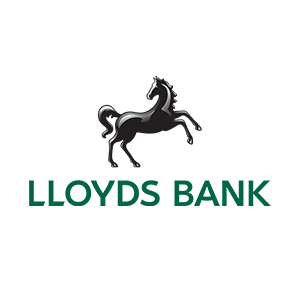 17 October 2015
Despite many benefiting from an equity boost, financial support is still required to help make the jump to the next step

First time movers typically need to find an extra £125,694 to fund the move to their preferred next home of a detached property.
Almost one in five (17%) will require financial assistance from family or friends to help bridge this gap, asking for more than £22,000.
And half (50%) of these Second Steppers feel that they wouldn't be able to make the next move on the property ladder without this help.
It is no longer just first-time buyers relying on the 'Bank of Mum and Dad' for a financial foot up, nearly a fifth (17%) of homeowners trying to take their second step on the housing ladder are considering turning to their friends or family to help fund the move, as trading up costs rapidly increase, according to the latest Lloyds Bank Second Steppers report.
Despite increasing house prices boosting equity levels for Second Steppers, the latest estimates shows people living in their first home still have to find an extra £125,694 to plug the gap between the sale price of their current property and the cost of the house they would ideally move to – typically a detached property. This gap reduces to £17,370 if the Second Stepper moves to a semi-detached home. Meanwhile the research also reveals that the size of the deposit required is still seen as the biggest barrier to moving home (44%).
Parental support continues to be stretched
While almost three in four (71%) intend to raise the deposit required for their next property purchase from equity in their current home, and over half (57%) will raid their savings, some 14% said they were considering returning to family members to help them out – typically asking for £22,480. This is up from £21,080 in 2014 and ££21,273 in 2013. Half (50%) of these Second Steppers feel that they wouldn't be able to make the next move on the property ladder without this financial assistance.
The research revealed that almost half (48%) had also required help with the deposit on their first property. The average loan size first-time buyers received from family and friends the first time around reached almost £24,000, only slightly more than they are hoping to borrow again from parents or grandparents to take their next step on the housing ladder.
Of those considering asking for financial support four in 10 (43%) admit that parents have had to make sacrifices to help them get on and move up the ladder, although this has significantly fallen from 70% in 2013. One in five (20%) also said that they will now have children later in life due to the challenges of moving up the housing ladder into a family home.
Andrew Mason, Lloyds Bank mortgages director, commented: "Parental support has been playing an important role in helping young people get on the property ladder for decades but this is being stretched further, with many Second Steppers continuing to be reliant on the Bank of Mum and Dad to help them make the next move."
Second Steppers plan ahead to help make that jump
Over the past 12 months Second Steppers have been increasing their monthly savings and overpaying on their mortgage to help prepare for their next house move. Over a third (37%) of second step home buyers have increased their savings, compared to 29% in 2012. A similar number (37%) have also been overpaying on their mortgage, compared to around a quarter (27%) in 2012.
Andrew Mason continued: "For many, parental support will be reaching its limit, as prices increase, so it's encouraging to see so many Second Steppers also standing on their own two feet, planning ahead and taking action to top up their equity levels."
The research also revealed that almost two thirds (62%) have either continued to save or started to save since they moved into their first property.
-Ends-