Sharp fall in sales of million pound houses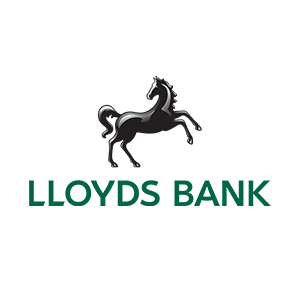 24 October 2015
11% decline in million pound property sales from H1 2014

Despite national decline, 2015 sees arrival of first 'million pound towns'
The number of property sales worth at least a million pounds has fallen in the first half of 2015, according to the latest research from Lloyds Bank. Sales are down by 11% compared to the same period in 2014 – from 6,303 to 5,599– which is in stark contrast to the 46% increase seen in the first half of 2014.
This is the first decline in sales since H1 2012 when the number of property transactions in this market segment contracted by 7% over the corresponding period in 2011. (See Table 1)
However, since the first half of 2005 million pound home sales have grown over three and a half fold from 1,540 – a rise of 264%.
Whereas last year the top end of the market outperformed the rest, the decline in million pound home sales this year has tracked the rest of the market, with sales of properties under £1 million also falling by 11% in H1 2015. (See Table 2)
Britain's first 'million pound towns'
Despite falling sales nationally, some areas continue to buck the trend. Virginia Water, Cobham and Beaconsfield are Britain's most expensive towns, with an average house price of over £1 million. This is the first time the average property price has hit £1 million outside of London.
Virginia Water, in the historic Borough of Runnymede, where the Magna Carta was signed 800 years ago, is Britain's most expensive town with an average house price of £1,168,992. To live amongst the celebrities of Cobham in Surrey will require paying, on average, £1,042,552 for a home, making it the second most expensive town. In third place is Beaconsfield where the average property price is £1,003,367.
Sarah Deaves, Private Banking Director at Lloyds Bank, commented:
"The number of homes sold for over £1 million has fallen sharply over the past year, with a pronounced slowdown in the prime and Central London market. This may be the effect of the new Stamp Duty rates introduced last December and uncertainty generated by the election in May.
"However, the regional picture is much more mixed and we're seeing the emergence of towns where the average price is at least £1 million. Whilst there are several London neighbourhoods where prices are already at this elevated level, outside of the capital this is a first."
A mixed regional picture, as sales fall in London but rise in Scotland
Sales of million pound homes in London fell by 15% from 4,357 to 3,703 in H1 2015, the largest decline in the capital since H1 2009 when transactions fell by 43% during the lowest point of the housing downturn. In the South East sales in this sector fell by 9% (1,137 to 1,037) in the first half of 2015 compared to a year earlier.
However, in Scotland the sale of million pound homes has more than doubled from 43 in H1 2014 to 111 properties a year later, an increase of 158%. The only other regions to have seen an increase in sales were Yorkshire and the Humber (10%) and the East of England (8%). In Wales transactions rose by 29%, albeit from a low base.
Despite these large movements, the sale of million pound properties account for just 1.3% of all national residential sales – although this share has more than tripled since 2005 (0.30%). Even in London, million pound sales account for just 8% of all home sales. (See Table 2)
Sharp fall in multi-million pound homes in first half of 2015
The sale of multi-million pound homes in the first half of 2015 has fallen significantly compared to the same period a year earlier, with sales in the price range £5 million to £10 million 15% lower, and those selling between £2 million and £5 million down by 26%. In London the decline was 18% and 26% respectively.
While there could be a number of reasons for this, the changes to Stamp Duty in December 2014 mean, for example, that a buyer paying £5 million for their property today needs to find £163,750 more than at this time last year to pay the tax.
Prime locations still in central London
Two-thirds (66%) of all million pound home sales in UK are in London, with the largest national shares in Kensington & Chelsea (10%) and Westminster (9%). The prime central locations are followed by Wandsworth, Hammersmith and Fulham (both 6%) and Camden (5%). Elmbridge is the only local area district in the top 10 highest million pound sales from outside London with a 3% share of total transactions.
The combined number of million pound sales in Virginia Water, Cobham and Beaconsfield in H1 2015 was 86 – higher than the combined sales in the North East, Yorkshire and the Humber, East Midlands and Wales (69).
Outside southern England, the highest number of million pound sales were in Edinburgh (63) and Cheshire East (23). (See Table 4)