Spending power confidence drops to lowest point since May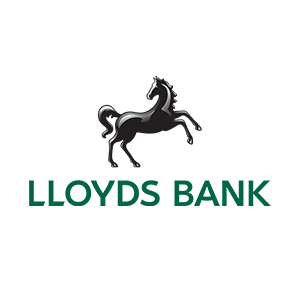 28 September 2015
Perceptions of the current situation fall further with sentiment on the country's employment situation dropping again
August saw further declines in spending on fuel and water bills, but spending on food and drink increased
70% of homeowners feel their personal financial situation is good, compared to just 53% of renters
The latest Lloyds Bank Spending Power Report shows a second consecutive monthly fall in sentiment towards people's[i] current situation, taking the Overall Index to its lowest point since May.
This has continued last month's falls in current spending power confidence, with August largely influenced by continued declines in confidence towards the country's employment situation (down five percentage points -5pp). The latest ONS Labour Market Statistics[ii] reveal that overall unemployment increased by 10,000 during the quarter ending in July.
Among people surveyed, sentiment towards people's personal financial situation (-1pp) and own job security (-2pp) both dropped this month. However, sentiment towards the country's financial situation and the UK housing market have both seen improvements on last month, increasing by 5pp and 4pp respectively.
The latest Lloyds Banking Group economic data shows that year-on-year essential spending fell at a slower rate in August (-1.0%) than it did in July (-1.1%). This was driven by an increase in spend on food and drink in August (0.2% in July to 0.4% in August), which accounts for around 40% of each person's essential outgoings. Despite this, there were further reductions in year-on-year spending on fuel (-7.25% in July to -7.9% in August) and water bills (-1.1% to -1.5%), contributing to people's essential spending being 1.0% lower than 12 months earlier.
Claire Garrod, Head of Personal Current Accounts at Lloyds Bank, said: "Spending power confidence took a step back for a second consecutive month in August, wiping out the improved sentiment that had built since May. However, levels of essential spending are still lower than they were a year ago, which suggests this blip in confidence may just be a mid-summer slow-down during the holiday season."
Confidence higher for homeowners than renters across all measures
The consumer research shows the stark contrast in levels of sentiment between those that own their property versus those that are renting. Perceptions of the housing market show that 51% of homeowners feel good about the housing market, compared to just 33% of renters in August, who may be looking to get on the ladder.
This trend is carried across into other measures such as the country's financial situation (50% of homeowners feel good vs. 41% of renters), the country's employment situation (50% vs. 38%), and most notably, their personal financial situations, where 70% of homeowners feel their personal financial situation is good, compared to just 53% of renters.
For those people that are saving to purchase their first property, the median amount saved each month (over the last three months) is £250. Despite saving up this significant sum each month, many still say their spending on less essential items remains the same. Almost half (48%) spend the same amount on going out or treating themselves, and 48% again said that they spent the same amount on clothes, despite the need to save for a deposit.
Confidence among different consumer groups changes in August
In contrast to last month, the consumer research shows that sentiment amongst empty nesters has remained relatively stable and has even improved towards the country's financial situation (+9pp) and the UK housing market (+6pp). However sentiment amongst families has become worse across many measures. Families with children expressed more negative sentiment on Britain's employment situation (-13pp) and their own job security (-6pp) in August.
Patrick Foley, Chief Economist at Lloyds Bank, said: "Households remain in a generally positive frame of mind, even though a slightly less upbeat view of the employment situation has developed recently. With confidence around prospects for discretionary income remaining relatively firm, this bodes well for the recovery making further progress in the months ahead"