Over a million small businesses lack basic digital skills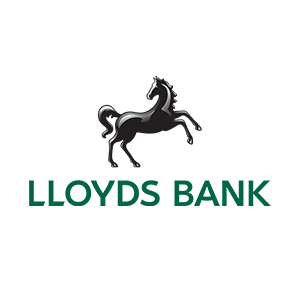 26 March 2015
The 2015 Lloyds Bank UK Business Digital Index tracks digital adoption among small to medium sized businesses (SMEs) and charities.
Latest report shows overall improvement for SMEs but over a million (23%) still lack basic digital skills. This is even more significant in the charity sector where 58% lack basic digital skills.
Challenges remain around the perceived benefits of being digital, with one-quarter of all organisations believing digital is irrelevant' to them.
SMEs with a high level of digital skills are more than a third more likely to report an increase in turnover in the past two years compared with those firms that are the least digitally able. For charities it is double.
Significant rise in digital maturity for organisations in the North West and North East following proactive regional programmes to boost digital skills, by organisations such as charity Go ON UK.
More small to medium-sized UK businesses (SMEs) are seeing the benefits of being digitally enabled but there are still around 1.2 million that lack basic digital skills, missing out on potential revenue and customer interaction, according to the second annual UK Business Digital Index by Lloyds Bank.
The Index, in association with Accenture and digital skills charity Go ON UK, is the only report of its kind in the UK and tracks the level of digital adoption of SMEs and charities, for example running a website, using e-commerce, maintaining a social media presence or using online banking tools.
In the first year of comparison the Index shows that there has been slow but positive progress in digital adoption among all organisations in the past year with an overall rise in the UK Index score by two points to 102.
However, the report also highlights that some SMEs and charities still do not understand the benefits of digital technology and that a 'digital blind-spot' remains, potentially jeopardising their success. One-quarter (25%) of all organisations surveyed believe digital is 'irrelevant' to them.
Charities struggle to keep up as SMEs show some momentum
The number of charities with basic digital skills* has dropped from 45 to 42 per cent from a year ago – a decrease of around 6,000 charities, showing a continued lack of digital adoption.
In contrast, the number of SMEs with basic digital skills has improved since 2014, increasing from 75 per cent to 77 per cent – an increase of over 100,000 in a UK population of 5.2m SMEs**.
The overall limited progress in developing digital skills, reflects the fact that there is no increase in the amount of investment organisations are making to develop these skills, with three quarters (75 per cent) investing no money at all.
Those charities at the lowest end of the digital skills spectrum also reported an increase in doubts as to how websites (78 per cent) or social media (83 per cent) could help increase their funding.
Miguel-Ángel Rodríguez-Sola, Group Director for Digital, at Lloyds Banking Group said: "The UK Business Digital Index provides a crucial measure of how UK small businesses and charities are adopting digital technology and we are extremely proud to be able to offer this insight and establish a strong link between digital skills and organisational success. In just one year it is pleasing to see that over 100,000 more small businesses in the UK now have basic digital skills.
"But what is also clear is that real challenges remain – over a million small businesses and charities still lack basic digital skills and the perceived benefits of being digital remain. For example 25 per cent of all organisations surveyed believe digital is 'irrelevant' to them. We cannot emphasis enough the benefits that digital adoption can offer – such as saving time, increasing revenue or funding or reaching wider audiences. Digital is the key to unlock these benefits.
"Even if an organisation does not believe they need to be online, many of their customers already are. There needs to be further awareness to give charities and businesses the confidence to do more online."
Significant link between organisational success and digital maturity
A new indicator for 2015 is the correlation between digital maturity and organisational success. The 2015 Index shows that the most digitally mature SMEs are more than a third more likely to report an increase in turnover in the past two years compared with those businesses that are the least digitally mature.
This is even more dramatic when looking solely at charities, where the most digitally mature charities are twice as likely to see an increase in funding, compared with those at the lower end of the maturity scale. Such measurement clearly demonstrates the monetary value for organisations to become more digitally advanced.
Regional Success
A positive finding is the significant increase in both the North East and North West's digital maturity which increased by eight and nine points to 104 and 100 respectively. This suggests that where there has been concentrated activity to boost local digital capabilities, such as that undertaken by digital skills charity Go ON UK, there appears to have been a real impact at a local level.
The North East is now showing an above average digital maturity for the UK, a real improvement from last year's position in the bottom half of the table. Progress in the North West has been equally impressive with a nine point increase; the highest of any region.
Overall, London remains the most digitally mature region with an index score of 110 but the 2015 Index shows that the regional divide has reduced.
Commenting on the report, Baroness Lane-Fox, Chair of Go ON UK said: "What is hugely encouraging from this report is that we have seen a significant impact in the regions that Go ON UK has been running digital skills programmes. But, whilst we should be encouraged by these successes, we need to be mindful of the challenges ahead.
"Perceptions and motivations remain key issues, with a quarter of organisations still believing that doing more online isn't relevant to their business. And in an increasingly globalised marketplace, still only 13 per cent of organisations are using their website for e-commerce. This is an ever increasing concern that needs our imminent attention.
"Another large issue uncovered by this year's report is the intelligence that charities are being left behind in this shift, and we must do more to ensure that this doesn't continue. The UK has a proud tradition of giving and charitable work, and surely supporting charitable organisations to achieve their digital potential must be part of this."
Business Minister Matthew Hancock said: "Digital skills and online promotion are an essential part of starting and growing a modern business. This report shows that although there has been some improvement in small firms embracing the internet, more organisations should be taking advantage of all the benefits of being online.
"We want to make life as easy as possible for Britain's small firms and I encourage all entrepreneurs to get behind the Government's Do More Online drive."
Gareth Wilson, a managing director in Accenture's Financial Services operating group, United Kingdom and Ireland, said: "It's encouraging to see a positive trend in the adoption of technology compared to 2014. At the same time, those small businesses and charities that are still not benefiting from the more sophisticated digital technologies, such as internet banking, online recruitment or advanced digital security, are losing out on the potential positive benefits they offer.
"This is a major concern. The evidence shows there is a clear correlation between the digital maturity of an organisation and its success, and, by making digital a part of the fabric of their operating DNA, these organisations could stretch their boundaries in startling new ways."
ENDS
* Basic Digital Skills are the skills needed to enjoy a wide range of online benefits. Through working with leading experts, Go ON UK has defined these skills, and examples of the activities that they enable. These include the ability to complete tasks such as communicating, finding the right information, or carrying out a transaction safely online.
**UK SME population of 5.2m and UK charity population of 200,000 according to the Department for Business, Innovation and Skills, Charities Commission, Scottish Charity Regulator.