UK's Microbusinesses benefit from family support economy to the tune of £64.3million per week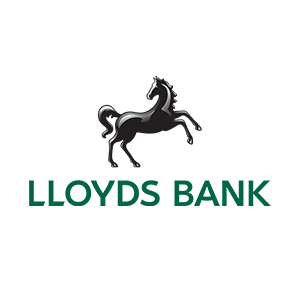 29 July 2015
64% of microbusinesses rely on personal support networks
Family and friends put in an average of six hours per week to help Britain's smallest businesses
51% of business owners do not pay their family and friends for this help
Nearly two thirds (64%) of Britain's microbusinesses2 rely on support from friends and family to run their business, new research has revealed.
Friends and relatives put an average of six hours a week into helping these microbusinesses stay afloat, the latest Big Issues for Small Businesses report from Lloyds Bank Insurance found.
Whilst four out of 10 (41%) microbusinesses pay their family and friends with an average salary of £14 per hour, just over half (51%) said this support is unpaid, meaning the UK's family support economy could be worth around £64.3 million per week.
This support ranges from helping to make business decisions (40%), completing practical tasks (34%) and run errands (29%) managing social media accounts (10%) and helping with childcare (8%).

While partners are most likely to head up the family support economy (43% of businesses are helped by their other half) one in five (19%) also rely on their children, and almost three in ten (29%) use friends.
The benefit of this help lifeline is keenly felt by the nation's microbusinesses, with the vast majority (84%) saying the contribution of friends or family has had a positive impact on their business.

Aside from increasing revenue (13%), increasing productivity (25%), making the business more manageable (35%) and providing emotional support (30%), nearly a quarter (24%) feel the help of friends and family is crucial in keeping their business running.
One in 10 (10%) microbusiness say their business would not be able to go on without this support.
Damien McGarrigle, head of business insurance at Lloyds Bank Insurance, said: "Starting up and running a business can be all-consuming, with family and friends often rallying around small business owners to ensure they are successful. However, microbusiness owners cannot solely rely on personal contacts to ensure everything runs smoothly.
"Our research found that a third of those polled experienced problems in the past year from technology failures to employee sickness which resulted in more than a quarter operating at reduced capacity, so it is vital for business owners to know their options and have the right insurance in place to safeguard their business."
The report highlighted a knowledge gap when it comes to protecting their business, with a quarter (24%) of microbusiness unaware that having certain types of relevant insurance for their businesses a legal necessity, for example having employer liability if the business employs staff.
Among microbusinesses that have experienced issues, such as problems with technology or personal injury, over the last 12 months, only 18% had the insurance in place to cover their business.
ENDS
Notes to editors:
Methodology
Opinium Research conducted an online survey amongst 502 decision makers in microbusinesses and sole traders between 21st of May to 2nd June.
1248 / 502 small businesses know what they'd have to pay employees to do the job their family and friends do = 944,796 businesses. They'd have to pay for 6.21 hours work at £10.96 on average per hour, totalling £68.09 per week per small businesses. £68.09 x 944,796 = £64,328,861 or £64.3 million per week in wages.
2Microbusinesses are businesses with fewer than 10 employees
About Big Issues for Small Businesses
Big Issues for Small Businesses is a bi-annual report commissioned by Lloyds Bank Insurance, designed to build an understanding of the issues affecting Britain's microbusinesses. The latest report examines the role that working at home has an impact on the way in which these businesses operate.
About Lloyds Bank Business Insurance
Lloyds Bank plc is an introducer to Heath Lambert Limited trading as Arthur J. Gallagher (UK), for Lloyds Bank Business Insurance Services. Arthur J. Gallagher (UK) arranges and administers Lloyds Bank Business Insurance Services and sources products from a panel of insurers.
Methodology
Research consisted of 502 UK microbusiness owners and sole traders – conducted online between 21st May and 2nd June 2015 by Opinium Research on behalf of Lloyds Bank Insurance.
Further information:
Kimberley Hamilton, Lloyds Banking Group
Tel: 0131 655 5450
kimberley.hamilton@lloydsbanking.com