Young professionals flocking to the "city by the sea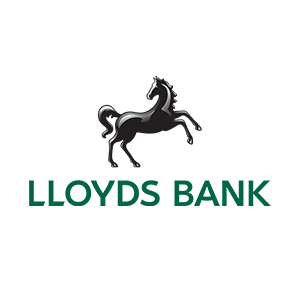 19 June 2015
Hove and Brighton in the top 5 most attractive areas for aspiring urbanites to live
Nine of the twenty top areas for 25 to 44 year olds in South West London
Didsbury leading hotspot outside southern England
Whether it is the attraction of living by the sea, the vibrant social life, independent shops, commutable distance to London - or perhaps all of them – new research from Lloyds Bank shows that the East Sussex coastline holds the biggest allure for aspiring young professionals.
Hove (in the BN3 postal district) is the leading property hotspot for many 25 to 44 year olds to buy homes in England and Wales. The neighbouring postcode district of BN1 (covering Brighton) is the fifth most popular in the country for young professionals, whilst the BN2 district (covering areas such as Brighton Marina, Kemptown and Saltdean) is the eighteenth most popular hotspot for the 25 to 44 year old demographic. [See Table 2]
Young professionals tend to be graduates and/or have professional qualifications, are in well paid occupations and like to take full advantage of living in or close to a city, either for work or leisure purposes.
Bright lights of London still attract the young
With over a third (35%) of London's population aged 25 to 44; it is not surprising that sixteen of the top twenty areas that attract the most young urbanite professionals are located in Capital. Nine of these areas are in South West London and include Wimbledon (the leading property hotspot last year), Wandsworth, Battersea, Streatham and Fulham. Other areas in the capital making the top twenty include West Kensington, Chiswick, Ealing and Islington.
Andy Hulme, Mortgages Director at Lloyds Bank, said:
"The most popular areas for young professionals tend to be dominated by trendy locations in London. Whilst this is still the case, this year our report reveals the ascendency of Brighton and Hove as two of the leading property hotspots for this group of buyers.
"Unlike many of the other areas in the survey, Brighton and Hove have the attraction of being by the sea with some outstanding beach front properties and, with average property prices here 38% (or £199,000) lower than London yet still being within commuting distance, its easy to see the desirability of living there.".
Away from London and the South East young professionals are flocking to South Manchester…
Only Didsbury in South Manchester disrupts the top twenty property hotspots for young aspiring urbanites dominated by areas in London and the South East.
Other regional hotspots for young professionals include Jesmond in Newcastle, Ilkley in Bradford, Clifton in Bristol and Harborne in Birmingham. [See Table 1]
Most areas with Young Professional appeal have high property prices…
Properties in areas popular with young professionals typically come with a hefty price tag, but there are instances where average property values are higher in surrounding areas. BN3 area of Hove, for example, has an average price of £317,1912; however, properties here trade at a discount of 12% (or £45,054) compared to the whole of Hove.
In Wimbledon the average property value is £624,110 (for SW19) and in Wandsworth (SW18) homes trade at an average price of £672,178. As a result, young professionals would need to pay a premium of 19% and 28% respectively to live in these desirable areas, compared with London as a whole (£523,412).
The two most expensive areas in the top twenty popular with young professionals are Paddington (W2) and Hampstead (NW3) with an average price of £1,319,237 and £1,310,868 respectively – a premium of 150% compared with London as a whole.
In Didsbury, young professionals pay an average premium of 59% compared with Manchester as a whole – £239,734 against £150,751.
The average house price in Ilkley is £267,799; a 136% premium compared with the whole of Bradford. In Harbourne, there is a 54% premium compared with Birmingham. Young professionals looking for a home in Clifton would be paying an average premium of 48% compared with Bristol as a whole.