Group launches Digital Graduate Scheme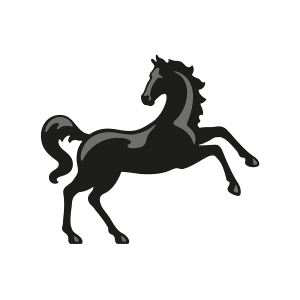 24 September 2015
Lloyds Banking Group has announced the launch of a new digital graduate scheme, highlighting the value it is placing on developing future talent as part of the £1 billion it's investing in digital capability over the next three years.
A UK banking first, the two-year scheme will be broken down into three eight-month assignments within Lloyds' Group Digital division, which has offices in London, Edinburgh, Halifax, and Bristol, reflecting the geographic reach of the bank's customers and services.
Previously, graduates at Lloyds Banking Group have gained experience in digital as one of a number of other placements. Due to the growth of consumer adoption of digital, investment in digital capabilities and breadth of experience available, the banking group has now launched a scheme which will develop future digital leaders with skills in diverse areas such as digital proposition development, e-commerce, and fraud and security.
29 graduates have started with Lloyds Banking Group on its digital graduate scheme. To ensure the right calibre of graduates were attracted to the scheme, Lloyds Banking Group partnered with both red brick universities and emerging specialist courses in newer universities to hire from disciplines such as industry design and software engineering.
Group Director for Digital at Lloyds Banking Group, Miguel-Ángel Rodríguez-Sola says: "We're delighted to launch a digital graduate scheme which not only complements the Group's other graduate schemes, but also highlights the commitment we have made to investing in digital and our people. It will allow us to attract the highest standard of talent to enable us to achieve our aim of being the best bank for customers.
"With over 11million Lloyds Bank, Halifax and Bank of Scotland digital customers, our digital graduates will be able to contribute to the significant ways in which we improve customer experience, helping them to bank in secure, convenient and personalised way. At every stage our graduates will be supported by specialist training through our digital academy and will have digital mentors who will support their personal and professional development."
Yee-Ping Pang, a graduate in Economics and Management Science from the University of Southampton, is one of the 29 graduates starting the digital scheme, she adds: "I applied to the Digital Graduate Scheme because I thought it was an amazing opportunity to be part of the future of banking, which I believe is digital. I also liked the way how over the two year scheme there are three, eight month placements, which would therefore allow you to truly immerse yourself in the placement and make a real difference to the teams you would be placed with."
The scheme is just one of the ways in which Lloyds Banking Group is investing in developing world-class digital talent. Over the summer, Group Digital welcomed 26 interns who worked in different teams across Group Digital for 10 weeks to develop their digital capabilities and skill set.