Lloyds Banking Group CEO calls for greater competition in SME banking market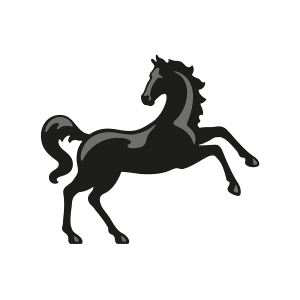 10 February 2015
Call for improved product switching and comparability in the industry for SMEs
Commitment of up to £5m towards an industry fund to enable further innovation in price comparison websites
Technology will bring other improvements such as sharing credit data and improving identity validation
Lloyds Banking Group, CEO, António Horta-Osório today called for a range of industry proposals to enhance competition in SME banking for the benefit of small businesses.
The measures include exploring more innovative ways for the industry to improve product switching through comparison websites and using technology to provide more effective banking services for small businesses.
Mr Horta-Osório made the points in a speech at the British Chambers of Commerce annual conference to more than 800 business people about how the banking industry can help SMEs switch banks.
He said: "It is right that the competition authorities are giving close attention to SME banking as part of their recently launched inquiry. As an industry, we need to take further steps to enhance the banking system so that it properly serves the economy, and not the other way around. Competition in banking is crucial to ensure Britain's businesses and consumers have proper access and choice regarding the financial services they want, and need."
Promote benefits of switching
Mr Horta-Osório argued that in the SME market, businesses traditionally do not, on the whole, tend to shop around partly because there isn't the level of intermediary and comparison websites found in personal finance, notably for mortgages, savings, loans and insurance. This gives fewer incentives to switch.
He said: "Switching rates for personal accounts are up by 22% year-on-year, which is a good result when only 2.5% of customers say they are dissatisfied or very dissatisfied with their current main bank. But there is more that we can do as an industry, working with the regulators to improve the ease of switching and product comparability.
"For small businesses, I believe we should extend its availability to more businesses whilst also doing more to promote the existence and benefits of the switching service guarantee. That could help address some the concerns businesses have in switching banks."
Digital technology to help comparison of SME accounts
New digital services will have a huge impact in improving competition in SME by lowering barriers to entry for new competitors and changing the structure and role of branch networks.
The Lloyds Banking Group Chief Executive called for further innovation in price comparison websites so that small businesses can more easily compare competing current account offers from different providers.
He said "This will mean giving customers improved access to their personal data, so it can be used to calculate more accurate comparisons. One option would be for the banking industry to establish a prize fund to incentivise the development of comparison websites that can achieve a step change in the number of businesses that switch their provider.
"Lloyds is willing to lead these industry efforts, by contributing up to £5million towards the industry fund. I think this has the potential to make a real difference and I will urge other banks to join us to deliver this."
Technology will also help to make digital identity validation a more common-place option, so that a branch visit is not required when opening an account. Furthermore sharing credit data will enable SMEs to borrow just as easily from other finance providers as they can from their current one.
Conclusion
In conclusion António Horta-Osório said: "The banking industry has made significant improvements in relation to competition in personal banking, but must step up to support SMEs better and also enable them to compare and switch banks if they are dissatisfied. We should take the good work that has happened in the personal banking market and apply that to banking for SMEs.
"It will require a concerted effort on behalf of the banking industry to achieve this goal, but let me assure you that Lloyds is absolutely committed to driving the improvements we all want to see as part of our broader commitment to the businesses community, and to the benefit of the wider economy. That is why we have been growing our SME net lending for four years now, in a falling market.
"As the lifeblood of our economy, SMEs need our support and encouragement to help Britain prosper in the years ahead. For me, that is a goal well worth continuing to champion."
ENDS