Lloyds Banking Group commits to 20,000 digital champions by 2017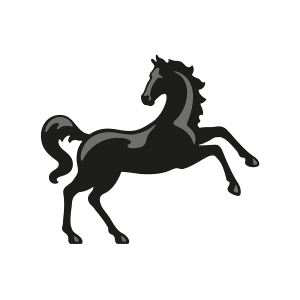 02 April 2015
As part of its 2015 Helping Britain Prosper Plan, Lloyds Banking Group has this week announced plans for around one in every four of its colleagues to be dedicated to helping people and organisations use the internet to improve digital skills and financial capability. This substantial commitment will deliver 20,000 Digital Champions by 2017.
This latest commitment builds on the work Lloyds Banking Group has already achieved as a founder partner of digital skills charity Go ON UK, which aims to help everyone in the UK reach their digital potential. The Group's Digital Champions will be spread across the business, with colleagues in the community banks playing a key role in establishing the first 7,000 Champions by the end of 2015.
To help deliver this commitment Lloyds Banking Group aims to create the most digitally capable workforce in Financial Services, through the LBG Digital Academy. Additionally, to ensure this commitment has maximum impact within communities, the bank will also be partnering with the Tinder Foundation, providing the Group with access to a network of over 5,000 UK online centres.
Discussing the new digital commitment, Miguel-Ángel Rodríguez-Sola, Group Director for Digital, at Lloyds Banking Group said:
"As the largest provider of banking products in the UK, we impact on the lives of over 10 million digital customers every day. I strongly feel we have a responsibility to ensure that people from all backgrounds are financially included. I also believe the use of technology is a crucial way we can achieve this. For this reason, this new target features within Lloyds Banking Group's 2015 Helping Britain Prosper Plan.
"We firmly believe that digital technology can play a pivotal role in Britain's prosperity. By helping customers and communities use digital technology, they are empowered to unlock the many benefits that digital delivers, including saving money and being able to better manage their finances. We believe we can make a very real difference in this regard by harnessing the diverse skills of our colleagues together with digital information and technology."
8.3m people do not use the Internet and one in five adults lack basic digital skills*. However, recent analysis conducted by the Group** on its adult customer base indicates that on a like for like basis, customers that are actively using online banking are more likely to demonstrate behaviours associated with good money management. For example, online banking customers:
have more than double the average savings balances compared to their non online banking equivalents
will access their account more frequently, by either visiting a branch, calling telephone banking or logging on to their account. Four out of five (79%) online customers will access their accounts on average over 60 times in the year, this falls to just one in 10 (12%) for those not online
are more likely to shop around for alternative financial providers, with over a quarter (27%) of online customers using over three different financial providers, compared to less than a fifth (17%) for those that aren't online.
Similarly, around 1.2 million small to medium-sized UK businesses (SMEs) lack basic digital skills, missing out on potential revenue and customer interaction, according to the latest UK Business Digital Index by Lloyds Bank***. The 2015 Index shows that the most digitally mature SMEs are more than a third more likely to report an increase in turnover in the past two years compared with those businesses that are the least digitally mature.
Rachel Neaman, CEO of Go ON UK, said: "It is so encouraging to see Lloyds Banking Group continuing to commit major resources as part of the Go ON UK partnership, and continuing to put digital skills at the heart of everything it does. By having 20,000 Digital Champions, Lloyds Banking Group will ensure that more individuals and organisations across the UK understand the benefits of digital skills and the internet."
- Ends -