Lloyds Banking Group commits to supporting an additional 5,000 businesses to trade internationally over a three year period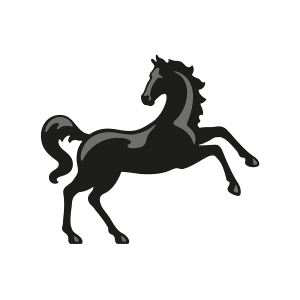 06 April 2015
Lloyds Banking Group has committed to support an additional 5000 businesses to trade internationally over the next three years as part of the Group's 2015 Helping Britain Prosper Plan.

Providing support to UK businesses so that they can realise their ambitions to begin exporting and attracting international businesses to invest into the UK is essential to long term economic growth and it is for this reason that this is a new target within Lloyds Banking Group's 2015 Helping Britain Prosper Plan.

Support will include helping businesses with an export strategy, delivering regional workshops for businesses considering exporting, providing assistance to investors to set up bank accounts in the UK and offering advice and solutions relating to working capital and foreign exchange risk management.

Lloyds Bank currently supports 70,000 clients to trade internationally and this new target follows the Bank's recent announcement of a strategic partnership with UK Trade and Investment (UKTI) to help UK businesses export and attract inward investment into the UK from overseas.

The strategic partnership will offer insight and introductions for exporters looking at new markets and support inward infrastructure investments into the UK by helping international investors leverage the Bank's extensive expertise of the UK market.

Ed Smith, Managing Director, Global Transaction Banking, Lloyds Banking Group said: "We know that businesses often have concerns about trading abroad and we have already made steps to assist in this journey through our recent partnership with UK Trade and Investment (UKTI) which will aim to support global cross-sector trade and inbound investment into the UK, while co-ordinating work in key markets such as Asia."

Tim Hinton, Managing Director, Mid Markets and SME Banking, Lloyds Banking Group said: "As businesses look to grow, diversify and seek new opportunities, many of them want to explore overseas markets and to trade internationally. However we do recognise that this can often be a daunting task for businesses and that is why we are committed to providing our support and guidance to navigate through these challenges.

The 28 metrics included within the 2015 Helping Britain Prosper Plan and those included within the 2014 Plan can be found here.

Businesses that Lloyds Bank Commercial Banking has supported with their growth and exporting ambitions:

Fizz Creations - A novelty gift exporter headquartered in West Sussex exports its products to more than 50 countries worldwide and has an international office in Hong Kong. The company secured a £525,000 loan from Lloyds Bank Commercial Banking to improve efficiency and expand the business range of products.

Interbev UK – An Ascot based drinks wholesaler secured a £9million funding package from Lloyds Bank to support its growth across all the company's operations. The business specialises in the sale and distribution of UK and global drink brands to a number of markets around the world - with more than 50 per cent of its revenue generated from its export customers. The new funding facility played a significant role in accelerating their ambitions, both domestically and in international markets.
Chas A Blatchford & Sons Limited – A Basingstoke based Prosthetics manufacturer and care provider completed the acquisition of four Norwegian rehabilitation clinics with the support of a £12million funding package from Lloyds Bank. Blatchford, which has 650 employees globally, makes most of its products in Basingstoke, with additional production and research and design facilities in the USA. It also has sales subsidiaries in France, Germany and joint ventures in India and Russia.