Lloyds Banking Group confirms success of 2014 Helping Britain Prosper Plan and stretches itself further in 2015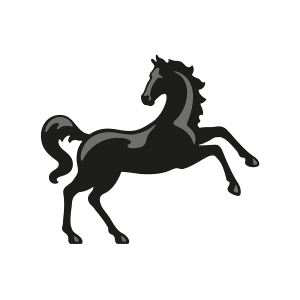 01 April 2015
Confirming the early successes of its 2014 Helping Britain Prosper Plan (Plan), Lloyds Banking Group has announced the addition of four new metrics to address digital skills, international trade, infrastructure, and smaller house builders within its 2015 Plan.
2014 Highlights
1.41m customers helped to plan for later life – with a company pension
£1bn increased new funding support for UK manufacturing businesses - which accounts for more than half of Britain's exports and around 75% of business research development
29% female senior leaders - up from 27%
949,600 hours volunteered – significantly exceeded the paid volunteering hours target for colleagues to support community projects in 2014
£6.5m raised for the Group's Charity of the Year – beating its target of £2m through colleague fundraising and matched funding over 2013/2014
£1m of additional funding to support Credit Unions - the £235,000 invested in the Church of England's Credit Champions initiative has helped to train around 300 Credit Champions who, in turn, will bring at least 3,000 more people into Credit Union schemes
António Horta-Osório, Group Chief Executive for Lloyds Banking Group said:
"We launched the Plan early in 2014, making public commitments across a range of issues. We're pleased to say that in just nine months from launch to the end of 2014, we've achieved a lot. We believe no other bank is better placed than Lloyds Banking Group to help Britain prosper. We are proud of what we have achieved so far, but know there is a lot more hard work ahead."
Four additional new metrics introduced within 2015 Plan
£35m – the Group's investment in smaller house-builder's projects via its Housing Growth Fund to support the house building sector by 2017
20,000 – the number of colleagues helping people and organisations use the internet to improve digital skills and financial capability by 2017
75,000 – the number of businesses helped to trade internationally by 2017
£30bn – the value of UK infrastructure projects in the government's National infrastructure Plan supported by 2017
The 28 metrics included within the 2015 Plan, and those included within the 2014 Plan are outlined in full below.
About Lloyds Banking Group's Helping Britain Prosper Plan
In developing the Helping Britain Prosper Plan, Lloyds Banking Group worked with a range of stakeholders and key opinion formers, including The Group's independent Stakeholder Panel.
Working with the professional services organisation EY, the seven commitment areas in the Plan were identified based on a number of external benchmarks including; the Legatum Prosperity Index, Organisation for Economic Cooperation and Development Better Life Index and the UK Quality of Life Indicators. This has allowed the Group to identify the best ways in which it can help Britain prosper through specific business activities and investments.
Lloyds Banking Group is the first bank to measure its economic and social impact in this way.
Within the 2014 Plan, the Group made seven key commitments and over 20 'prosper metrics' which have undergone an independent assurance process. These cover areas the Group believes it is best placed, as a financial services business, to address. And, as a result of its performance during 2014, the Plan has been reshaped to ensure it continues to focus on the right areas, builds on progress so far, and stretches the Group further. The Plan has also evolved to reflect market changes and the outcomes of the Group's strategic review. It is not driven by short-term financial imperatives. Rather it prioritises social and economic investments that can help create the foundations on which Britain can prosper.
- Ends -