Lloyds Banking Group launches £1million construction skills fund for London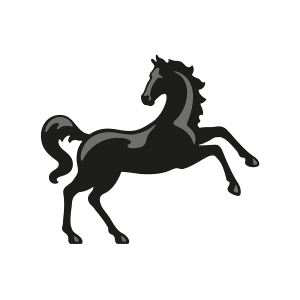 23 September 2015
Building skills for London
As part of Lloyds Banking Group's commitment to helping Britain prosper, António Horta-Osório, Chief Executive of Lloyds Banking Group, will today (23 September) announce that it is launching a new construction skills fund, with an initial budget of £1m.
Speaking today at City Hall alongside Boris Johnson, the Mayor of London, Mr Horta-Osório will respond to housebuilders' call for more and better construction skills training – essential if the capital is to build the extra homes its residents urgently need. He will outline the Group's plan to help with an initial investment of £1m over four years, creating a construction skills fund to which other companies will be invited to contribute in the longer term.
Mr Horta-Osório will say: "This new Lloyds Banking Group fund will help provide the improved training that housebuilders tell us their workforce needs. We are passionately committed to developing Londoners' skills and building more homes for the capital, and this fund will contribute towards both."
London Mayor Boris Johnson will say: "With some of the biggest infrastructure projects in the world taking place in the capital, and thousands of new homes being built, helping young people into construction apprenticeships has never been more important. We need to do everything in our power to help more people access construction opportunities and I am working hard with Government to make sure that London's skills system works better and harder for the capital."
Helping Britain Prosper
The £1m fund complements other activities undertaken by the Group in support of its ambition to help Britain prosper, including a commitment to create 5,000 new Lloyds Banking Group apprenticeships by 2017, investing £50m in smaller house-builders' projects via its Housing Growth Fund by 2017, and providing £30bn of support to UK infrastructure projects in the Government's National Infrastructure Plan by 2017.
The Housing Challenge
London's expanding economy is prompting ever more people to live and work there. This in turn creates an increasing demand for new homes at a cost that people can afford. One challenge facing London's housebuilding and construction sectors is the need for more and better skills training for capital's construction workforce.
Nationally, Lloyds Banking Group is the largest provider of mortgages to first-time buyers, helping one in four get on the housing ladder in the first half of this year. The Group is also the largest lender in the Government's Help to Buy scheme, lending £2.5billion since its launch.
On the supply side, the Group has £2.5bn of credit available for house-builders nationwide, helping to build more homes throughout the country, and a lending commitment of £3.5bn to London's housing associations.
The Housing Growth Partnership
The government has matched a £50 million investment from Lloyds Banking Group to create the £100 million Housing Growth Partnership. This will be used to help smaller builders invest in new projects and develop their businesses, allowing them to recruit and train skilled workers and become more competitive in their local area.
The partnership expects to make around 50 investments, with the aim to provide an additional 2,000 homes.
See our Helping Britain prosper plan