Lloyds Banking Group Northern Ireland: Why diversity and inclusion matters for business success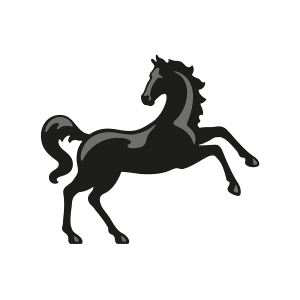 09 October 2015
Lloyds Banking Group Northern Ireland is hosting the second Diversity Champions event in Belfast today, delivered by the Rainbow Project, as business leaders and Ministers gather to promote the merits of having a well defined diversity and inclusion policy in the workplace.
Diversity Champions is the first LBGT equality and diversity programme to be developed for the public and private sectors across Northern Ireland and includes six organisations. These are Lloyds Banking Group (including Halifax Bank), Allen & Overy, Public Health Agency, Belfast City Council and Pinsent Masons.
The programme recognises the members as having robust diversity and inclusion principles as well as promoting a workplace culture where all staff can be themselves.
The theme of the event will promote diversity within the wider community in Northern Ireland and encourage more companies to get involved. Attendees will hear from Employment and Learning Minister, Dr Stephen Farry as well as speakers talking about a range of topics such as the business benefits of a diverse culture and how it can support individuals.
Employment and Learning Minister, Dr Stephen Farry will deliver the opening speech at the event. He said: "I am committed to ensuring that the workplace is a safe and open place for people to feel free from discrimination. Maximising the potential of a diverse workforce is not only of major social importance, it creates a competitive advantage to businesses.
"There are economic gains to be found from encouraging every person to develop to their full potential and to deploy their skills and talents to the full. Diversity in the workplace creates stronger more effective management.
"It is particularly important therefore that initiatives such as the Rainbow Project's Diversity Champions Programme continue to engage with employers such as Lloyds Banking Group and take the diversity message to a wider audience. I commend the commitment shown by the Rainbow Project, Lloyds Banking Group and the other member organisations to the promotion of this important challenge.
"I would encourage organisations to sign up to this programme which will ensure that they are better equipped to recruit the best people and retain good talent, making them more competitive in an increasingly global marketplace."
Jim McCooe, Northern Ireland Ambassador for Lloyds Banking Group said: "Diversity and inclusion is central to Lloyds Banking Group. We don't do it because it's nice to do, but because it makes business sense. Having a diverse workforce means that we can reflect and understand the needs of our customers better.
"All types and sizes of organisations can benefit from having a well-defined diversity and inclusion policy to reflect changing demographics, provide excellent customer service and offer a fulfilling career for employees, whatever their background. I hope that this event will inspire other organisations to make positive changes."
Fiona Cannon, Group Director of Diversity and Inclusion for Lloyds Banking Group said: "I am delighted we are hosting this event to promote the benefits and needs of having a strong diversity and inclusion policy in any organisation. For example, we have made public commitments and set bold targets on diversity and inclusion in our Helping Britain Prosper Plan."
The event will also hear from Greg Mallon who leads the Group's Rainbow diversity network in Northern Ireland and works as a team manager in the telephone banking team. Greg said: "I am still overwhelmed with the support that it shows daily for diversity and inclusion in the workplace. Everyone that works here sees it as not a nice thing to do but the right thing to do. I have never felt more comfortable to be myself in a workplace than I am now."