Lloyds Banking Group pledges to help 1,000 start-ups become £1m businesses within three years as part of its 2015 SME Charter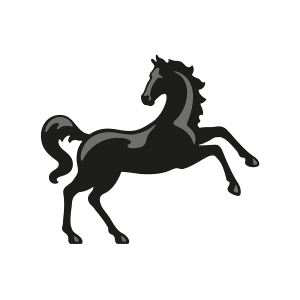 03 April 2015
Commitment to support 1,000 start-ups grow into £1m business within three years, contributing at least £1bn to the British economy
Significant digital investment for new digital and mobile services
New sustainability planning tool to help 10,000 businesses improve sustainability by 2020
Lloyds Banking Group has announced it will help 1,000 start-ups to push through the £1m turnover barrier by their third birthday as part of its 2015 SME Charter, contributing £1bn to the UK economy.
The new Charter focuses on growth, digital technology and sustainability as its key commitments for supporting for enterprise.
Nurturing 1,000 growth businesses of tomorrow
To achieve a £1m turnover in three years, 1,000 start-up businesses will be offered a wide range of support, including mentoring, sector expertise and business introductions to foster them into the innovators and business champions of the future. These start-ups will come from a range of sectors and regions across the UK.
Jen Tippin, Managing Director of Retail Business banking, Lloyds Banking Group, said: "Growth of the UK economy depends on successful new small businesses investing, employing and innovating to become the medium-sized enterprises of the future. But to do that, they need confidence in the commitment of their bank. Our SME Charter clearly sets out the pledges we are making to our customers and the support they can expect.
"In pledging to help 1,000 companies mature into £1m established businesses in three years, they will contribute over £1bn to the UK economy. They will be the larger SMEs of the future."
Further digital services and innovation
As part of its focus on digital, Lloyds Banking Group will be launching a new online banking channel so that SME customers can find everything in one place for their banking needs as well as making further improvements to the Mobile Business Banking App.
This will allow businesses to access their banking support at home, work or while on the go so that they can be more efficient, freeing up time for them to concentrate on the running of their business.
The Group is committed to improving digital skills for small businesses and will be hosting a series of regional events over the course of the year to help businesses understand the benefits of technology and how it can help owners save time, grow their customer base and become more efficient.
This will be delivered alongside the Group's Helping Britain Prosper plan and its aim of recruiting 20,000 digital champions by 2017 to help individuals, businesses and charities improve their digital skills.
Building a sustainable business for the future
To help businesses better understand the benefits of engaging in more environmentally responsible practices, Lloyds Banking Group has also launched an online planning tool to help 10,000 SMEs become more sustainable by 2020 and beyond.
New research by Lloyds Bank found that for those SMEs not undertaking sustainable practices, seven in ten (71 per cent) businesses are not confident they understand the benefits it can bring.
The new online tool will help enterprises understand how being more sustainable can help them be more resilient as well as showcase their commitments to their customers, investors and the wider supply chain.
Adrian White, Managing Director of SME Banking concluded: "The digital revolution and sustainable development are key platforms for growth. Our Charter commitments will ensure that SMEs are adequately prepared for the future and can make the most of growth opportunities – whether that's building a business locally or exporting to new markets. All of these commitments will complement our knowledge, contacts and lending in local communities which puts us in a strong place to support SMEs investing for growth."
Charter Commitments
A range of other commitments build on pledges from the Group's first SME Charter in 2009, ensuring that SMEs get access to the finance they need on terms that are fair and transparent; and that they get a broader range of support, including help with alternative forms of finance.
This includes working closely with the Competition and Markets Authority to improve the competitiveness of the SME banking market, ensuring better choice and outcomes for customers. The Group recently pledged up to £5 million towards an industry fund to improve digital services and comparison websites to help small businesses switch banks.
Furthermore, as part of its Helping Britain Prosper Plan, the Group has re-iterated its commitment to grow SME net lending by a further £3 billion over the next three years to help SMEs seize the opportunities for growth. In 2014 the Group met its pledge to grow SME net lending by over £1 billion net, an increase of five per cent, while across the industry there was a net reduction of two per cent.