Lloyds Banking Group to recruit 100 Higher Apprentices during 2015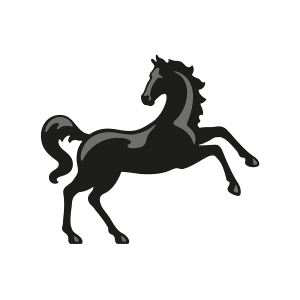 04 March 2015
To underscore its support of National Apprenticeship Week, Lloyds Banking Group has today confirmed it will recruit 100 Higher Apprentices this year. This is in addition to the 2,210 apprenticeship positions it has already created.
100 Higher Apprenticeships during 2015
Higher Apprenticeships offer some of the brightest students a viable alternative to university, allowing young people to earn while they learn on the job. The Group recognises that in adding a further 100 professional Higher Apprenticeship positions across a range of disciplines including Commercial and Wealth Relationship Management, IT, Change Management, Finance, Risk and Marketing, it will secure even more aspiring young professionals who have the ability to readily develop the key competences required to quickly move into a management position. This approach allows the Bank to further build a diverse workforce to better represent and serve its customers.
Trailblazer Apprenticeships – 15 positions
National Apprenticeship Week also sees the launch of the first Level 6 degree equivalent apprenticeship for Banking Relationship Managers under the Trailblazer initiative. Lloyds Banking Group is set to offer 15 such positions for those not wishing to attend university but pursue a career as a Relationship Manager in Commercial Banking and Wealth Management. Lloyds Banking Group is a leading member of the financial services Trailblazer Group, allowing it to help shape the professional standards in key frameworks, making apprenticeships simpler and of a higher quality.
Degree Apprenticeships
Through the IT degree apprenticeship programme, Lloyds Banking Group will allow young people to complete a full honours degree alongside their employment. These apprentices will pay no student fees and earn a salary throughout their apprenticeship. The programme will be launched fully later this year.
Christopher Jackson, Talent Director at Lloyds Banking Group, said: "We are proud to support National Apprenticeship Week. As one of the biggest employers in the UK one of the ways in which we can help Britain prosper is through the creation of a new generation of skilled worker through a diverse range of apprenticeship programmes. Regardless of background, our apprentices display immense pride and belief in our organisation. That impacts, in the most positive of ways, how they interact with our organisation as well as with our customers. Not only do our apprenticeships enable us to grow our talent, at the same time, with their wide ranging and valuable attributes, we know we are building a truly motivated and highly skilled customer centric workforce."
Skills Minister, Nick Boles said: "Apprenticeships make absolute business sense while providing life changing opportunities for young people across the country. I am therefore delighted that Lloyds is to create 100 new Higher Apprenticeships this year. I would urge employers of all sizes to follow Lloyds lead and to consider how they can make apprenticeships part of their growth strategy."
Lloyds named Top 100 Apprenticeship Employer
Continuing its position as one of the top employers for Financial Services apprenticeships, Lloyds Banking Group was recently named a Top 100 Apprenticeship Employer by the City & Guilds.
A range of apprentice case studies is available on request, including individual pictures.
Apprentices joining the Group are offered:
A permanent role
Full pay and benefits equivalent to other new joiners
Apprentices become part of a supported community – created especially to guide them through their apprenticeship which includes an on-line hub hosting a forum and news channel http://www.lloydsbankinggroupapprentices.com
A trained workforce
The Group has already implemented the Chartered Banker Foundation Standard for Professional Bankers, and over 50,000 customer facing colleagues across the Group have been reviewed against the criteria. As a result, the Group already has the largest workforce in the UK banking industry to have achieved this standard.
- Ends -