Digital insight base to help employers grasp workforce saving expectations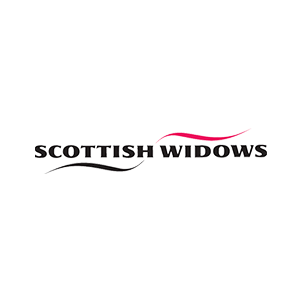 12 August 2015
Scottish Widows has launched a new digital tool to bring key data round workers' retirement saving habits and attitudes to employers' fingertips.
The Employees Like Mine interactive information hub is designed to help employers and advisers get to grips with the savings mind set of workers in similar organisations and industries, as well as expectations of support from their employers.
The online database shows a snapshot of workplace saving views from around 10,000 UK adults, filtered by industry sector, business size and against national average.
Users can explore the research from employees across a range of sectors to gain a clearer understanding of contributions from both employee and employer,
auto-enrolment, employees' ideal retirement age and impetus for increased saving. Example insights include:
One in five employees in large* retail businesses say employer contribution is the main reason for saving into a pension
55% of workers in large retail businesses say they are not adequately prepared
Manufacturing industry workers in medium-sized businesses save 74% more than the national average per month
Only 2% of medical and health sector workers in medium-sized businesses have a financial adviser compared to the national average (10%)
Lynn Graves, corporate pensions expert at Scottish Widows, said: "We wanted to create a way for employers and advisers to access, explore and utilise our vast library of robust research, sharing our expertise to provide key insights into employee attitudes towards retirement savings.
"By comparing industries, age ranges and working patterns alongside attitudes to
auto-enrolment and savings contributions – including what would encourage more employees to save adequately** for retirement – employers can build a clearer picture of how to best navigate complexities and challenges ahead, as well as how to best support employees' overall financial wellbeing."
*Example data display (financial services, large organisations)
Industries least prepared for retirement (medium sized businesses)
Sales/media/marketing (62%)
Accountancy/legal (61%)
Medical/health (60%)
Hospitality/leisure (56%)
Construction (48%)
Industries least prepared for retirement (large businesses)
Retail (55%)
Hospitality/leisure (47%)
Education (41%)
Financial services (40%)
Medical/health (37%)
ENDS
For further information please contact:
Kimberley Hamilton, Scottish Widows, 0131 655 5450 / 07557 257 298
Sarah Crowther, Scottish Widows, 0131 655 6252 / 07766 505 020
Note to editors:
*medium sized businesses 50-249 employees, large businesses 250+ employees
** Scottish Widows recommends saving adequately for retirement as saving a minimum of 12% of salary
Employees like Mine tool is based on research conducted in 2014 and 2015 online by YouGov on behalf of Scottish Widows using a sample of 10,000 UK adults. In some instances the information presented may not be representative. This tool does not substitute professional advice and does not take into account individual circumstances.
Scottish Widows was founded in 1815 as Scotland's first mutual life office and is one of the most recognised brands in the life, pensions and investment industry in the UK