Margaret Thatcher voted most influential woman of the past 200 years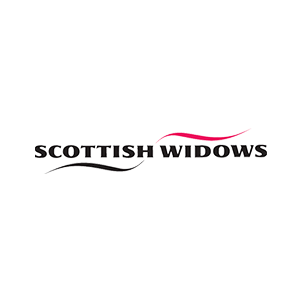 01 December 2015
Scottish Widows study reveals women who have shaped society
Suffragette film propels Emmeline Pankhurst into top five position
Royal family dominates top 10 list
Brits consider Margaret Thatcher to be the most influential woman of the past 200 years, a new poll has revealed.
To mark its 200-year anniversary, Scottish Widows has joined forces with historian and author Suzannah Lipscomb to identify the women viewed by the British public as those who have shaped society throughout the past two centuries.
The survey of 2,000 respondents across all ages, genders and regions considers the women who have had the greatest influence across various categories including politics, business, science and social activism. The women voted most influential overall are below:

TOP 10 MOST INFLUENTIAL WOMEN
1. Margaret Thatcher (28%)
2. Marie Curie (24%)
3. Queen Elizabeth II (18%)
4. Diana, Princess of Wales (17%)
5. Emmeline Pankhurst (16%)
6. Mother Teresa (13%)
7. Florence Nightingale (12%)
8. Queen Victoria (8%)
9. Rosa Parks (7%)
10. Oprah Winfrey (6%)
Suzannah Lipscomb, historian and author, said:
"The top 10 are an impressive list of women – each of them was or has been responsible for or overseen real change, but in addition nearly every one of them has some symbolic importance beyond their own person.
"What's evident overall is that the women chosen as the top of each category – and in our list of top 10 – are not flashes in the pan. Thatcher, Pankhurst, Curie, Earhart, Austen, Dench, Beauvoir and Adie are women who can be referred to by one name. They have been chosen because they were and are game-changers. This is the definition of 'influential' that emerges."
Jackie Leiper, retirement expert at Scottish Widows, said:
"The survey results reflect the changing face of women in the workforce since Scottish Widows was established 200 years ago, and the increase of opportunities that have opened up to women to enact genuine influence on society since then.
"When Scottish Widows was founded, women were largely excluded from the workforce, couldn't vote and had no right to own their own property. We are proud to reflect on the vast evolution of female empowerment during the past two centuries, brought to life by this list of influential females and the values that people feel give them that prominence."
AMBITION EQUATES TO INFLUENCE FOR YOUNG PEOPLE – BUT OLDER PEOPLE RESPECT COMPASSION
The study by Scottish Widows also sought to uncover the factors that people perceive make a woman influential. Respondents were asked to select from a list of key attributes those that were most likely to make a woman influential.
A far higher proportion of young people believed 'having ambition' is a determining factor of a woman's influence (27% of 18-24 year-olds vs. only 9% of 55-64 year-olds) whereas older generations believed 'having compassion' is more important (a quarter of over 65s selected this trait, vs. only 16% of 18-24 year-olds).
Suzannah Lipscomb, historian and author, said:
"The difference between older generations choosing 'compassion' and younger generations choosing 'ambition' is a fascinating and instructive insight into what those setting out in life thinks makes someone influential, and what those with more life experience knows is crucial.
"It suggests that we learn with age that seeking the best for others rather than ambition for self-glorification is the route to real influence."
YOUNGER PEOPLE VALUE THE INFLUENCE OF MODERN TRAILBLAZERS
Unsurprisingly, younger generations tended to choose more modern figures, as well as American personalities such as Hillary Clinton (11% of 18-24s chose Hillary, vs. only 4% of over 65s) and Michelle Obama (15% of 18-24 selections vs. only 1% of 55-64), whilst older people were more likely to select national treasures such as Judi Dench and Helen Mirren – 41% of over 65s chose Dench (vs. 14% of 18-24s) and 21% of over 65s chose Mirren (vs. 6% of 18-24 year-olds).
Figures such as Rosa Parks – who initiated a new era in the American quest for freedom and equality when, on December 1, 1955, she refused to give up her seat for a white man on a segregated bus – also resonated more strongly with younger generations. A quarter (25%) of 18-24 year-olds vs. only 16% of 45-54 year-olds voted for Rosa Parks as the most influential woman in social activism.
MEN VALUE POLITICIANS AS INFLUENTIAL BUT WOMEN FEEL THE INFLUENCE OF FASHION MAVENS
The survey indicates that men were a lot more likely to equate influence in a woman with political activity. Men were most likely to vote Margaret Thatcher as the most influential woman with a third (32%) choosing Maggie vs. only a quarter (24%) of women. Within the politics and social affairs category, men were more likely to believe politicians have wielded most influence (18% chose Angela Merkel vs. 13% of women and 13% chose Indira Ghandi vs. 9% of women).
Women were much more likely to be impacted by women in the fashion world – 21% of women say that Coco Chanel has been the most influential woman within creative arts vs. only 10% of men, and were much more likely to value the influence of Victoria Beckham (16% of women vs. 9% of men) and Cath Kidston (13% of women vs. 6% of men).
In defining what makes a woman influential, women were much likely to say that 'demonstrating strong principles and values' (44% of women vs 34% men), 'being strong-willed and driven' (39% of women vs 32% men), 'having confidence' (27% of women vs 19% men) and 'having compassion' (26% of women vs 17% men) make a woman influential. However, men were more likely than women to feel that 'having charisma' (15% of men vs 12% women), and 'demonstrating talent' (14% of men vs 10% women) make a woman influential.
Suzannah Lipscomb, historian and author, said:
"The difference that exists between men and women over what makes a women influential is interesting – it suggests that women believe influence comes from a woman's internal values and drive – i.e. from decisions that they can make about how to be, rather than from characteristics they possess – and men emphasise the opposite."
----------------------------------------------------------------------
– ENDS –
Notes to editors:
Key survey results across all categories:


Category

Results

Politics and world affairs

1. Margaret Thatcher (41%)

2. Queen Elizabeth II (28%)

3. Diana, Princess of Wales (24%)

4. Angela Merkel (15%)

5. Queen Victoria (14%)

Social activism

1. Emmeline Pankhurst (33%)

2. Florence Nightingale (30%)

3. Mother Teresa (27%)

4. Elizabeth Fry (18%)

5. Rosa Parks (16%)

Science and technology

1. Marie Curie (61%)

2. Rosalind Franklin (20%)

3. Elizabeth Blackwell (14%)

4. Elizabeth Garrett (14%)

5. Valentina Tereshkova (8%)

Sport

1. Amelia Earhart (24%)

2. Jessica Ennis Hill (20%)

3. Billie Jean King (19%)

4. Tanni Grey-Thompson (18%)

5. Martina Navratilova (18%)

Creative arts

1. Jane Austen (37%)

2. J. K. Rowling (30%)

3. Agatha Christie (27%)

4. Charlotte Bronte (21%)

5. Coco Chanel (15%)

Performing arts

1. Judi Dench (28%)

2. Marilyn Monroe (23%)

3. Helen Mirren (15%)

4. Margot Fonteyn (13%)

5. Madonna (13%)

Business and entrepreneurship

1. Anita Roddick (33%)

2. Estee Lauder (27%)

3. Elizabeth Arden (22%)

4. Karen Brady (17%)

5. Victoria Beckham (12%)

Public intellectual

1. Simone de Beauvoir (16%)

2. Antonia Fraser (11%)

3. Gertrude Stein (11%)

4. Mary Beard (10%)

5. Naomi Wolf (10%)

Journalism and broadcasting

1. Kate Adie (40%)

2. Oprah Winfrey (38%)

3. Joan Bakewell (20%)

4. Ellen DeGeneres (11%)

5. Arianna Huffington (8%)
MIGHT OF MAGGIE STILL FELT 30 YEARS LATER
More than half of over 65s (53%) chose Margaret Thatcher as the most influential woman in politics and world affairs (vs. 40% average), testament to the Boomers who felt the influence of her command of the country during the 1980s.
Southerners appear to have felt her influence much more than those in other parts of the country. Londoners and those from South East England were most likely to vote for Maggie – 42% of Londoners and 49% of those from the South East ranked Thatcher as the most influential woman in politics and world affairs, vs. 36% of those surveyed in both the North East and North West.

Thatcher was ranked lower by those in Scotland (34%) and in Wales (16%), a likely result of her decisions regarding the mining industry that have separated opinion.
Suzannah Lipscomb, historian and author, said:
"Margaret Thatcher has directly affected the lives of everyone voting, and the older generations will be especially aware of this. It's interesting, as she was no especial friend to women. It's possible her influence is seen as the greater because what she pursued did not have a female angle."
IT'S A ROYAL KNOCKOUT
Royal women dominate the Women of Influence list, with the top 10 featuring the Queen, the late Princess Diana and Queen Victoria. Women were much more likely to value the royals as influential – 30% chose Queen Elizabeth II as the most influential woman in politics and world affairs vs. 27% of men, and 27% of women chose Princess Diana, vs. only 22% of men. Younger generations, perhaps surprisingly, voted prolifically for Princess Diana – 31% of 25-34 year-olds chose Diana as the most influential woman in politics and world affairs, vs. 19% of over 65s – perhaps indicating the influence of Diana's work to remove landmines in the 1990s.
Suzannah Lipscomb, historian and author, said:
"It is striking that three of the women are royals, and in some ways more symbolic and era-defining than the two politicians who accompany them, whilst the politicians – Margaret Thatcher and Angela Merkel – were and are women with real power to effect change. Here we see two competing, arguably conflated, definitions of influence – one is the ability to change things, the other symbolic and aspirational."
LEGACY OF SUFFRAGETTE MOVEMENT IS FELT THANKS TO ABI MORGAN FILM
Emmeline Pankhurst comes in fifth on the Women of Influence list, with 50% of those aged 65+ surveyed selecting the suffragette leader as the most influential in the category of social activism, compared to only 15% of those aged 18-24. This reflects a general trend of older respondents choosing more historic names. The 2015 release of the film Suffragette no doubt bolstered these figures as Brits have rediscovered the historic context of the political movement.
This year, Scottish Widows launched its 200 Years of Women and Finance report, which detailed the advances women have made since 1815. The report highlights the progress made on women's suffrage in the late 19th and early 20th century. The London Society for Women's Suffrage was formed in 1867, and after years of public and political struggle in 1928 the Equal Franchise Act was formed. Women's voting age was lowered to 21 and property qualifications were reduced to the same as men. It was an extension of the 1918 Representation of People Act, which had granted married women over the age of 30 the right to vote.
Suzannah Lipscomb, historian and author, said:
"The high figures for Emmeline Pankhurst are really interesting and suggest that she really has become a symbol of the female suffrage movement, to the exclusion of many other important figures."
NO BATTLE FOR KATE ADIE AS SHE IS VOTED MOST INFLUENTIAL BROADCASTER
Celebrated war correspondent Kate Adie tops the list of influential women in broadcasting and journalism. Two fifths (40%) of those surveyed selected the former chief news correspondent for BBC News as their top choice above international opinion leaders such as Oprah Winfrey (38%), Ellen DeGeneres (11%) and Arianna Huffington (8%).
Despite Winfrey's international celebrity status, and her popularity amongst the younger generations (30% of Generation Y, 41% of Generation X voted for her in this category) domestic favourite Adie remained in the top spot with 40% of all surveyed. Interestingly Adie's popularity remained relatively even across men and women, however second place Winfrey was selected by 41% of women compared to only 34% of men.
MARIE CURIE VOTED MOST INFLUENTIAL SCIENTIST FOR CRITICAL WORK IN RADIOACTIVITY
Marie Curie was voted the most influential woman in science and technology from the past 200 years. She was the first ever woman to teach at the esteemed Sorbonne in Paris, and received two Nobel Prizes – one for Physics in 1903 and a second for Chemistry in 1911. Her research was vital in the development of x-rays in surgery. During World War One Curie helped to kit out ambulances with x-ray equipment, which she then drove herself as part of the war effort. The International Red Cross made her head of its radiological service and she held training courses for medical staff and doctors in the new techniques which she helped to devise. Despite her success, Marie Curie faced great opposition from male scientists in France, and never received significant financial benefit from her work.
Suzannah Lipscomb, historian and author, said:
"To many people Marie Curie represents not only the first, but one of the most significant female scientists, one whose contribution has proved enduring and been recognised by the Nobel committee. I imagine that many women who have been most influential in science and technology don't have name recognition – their work has gone unrecognised, under the radar."
For detailed survey results, or any other information, please contact:
Kimberley Hamilton, Scottish Widows
Tel: 0131 655 5450
kimberley.hamilton@lloydsbanking.com

Suzannah Lipscomb biography:

Dr Suzannah Lipscomb is a historian, author and broadcaster; she is also Head of History and Senior Lecturer in Early Modern History at New College of the Humanities. Suzannah's broadcast work includes the highly acclaimed BBC4 'Hidden Killers' documentaries, Channel 5's 'Henry & Anne' and 'Witch-Hunt' series, National Geographic's 'Bloody Tales of the Tower of London' and 'Bloody Tales of Europe' series, as well as appearing on various other domestic and international programs.
Suzannah is also the author of several historical titles, including, most recently, The King is Dead: The Last Will and Testament of Henry VIII and a regular contributor to BBC History Magazine and History Today. As a Scholar, Suzannah took a double first in her BA and a distinction in her Masters, both in History at Lincoln College, Oxford. She won the Jowett Senior Scholarship to Balliol College, Oxford, to study her D.Phil. in History, which she was awarded in 2009. In 2006-2007, she held a Royal Historical Society Marshall Research Fellowship at the Institute of Historical Research and from 2007 to 2010, Suzannah was Research Curator at Hampton Court Palace.
About Scottish Widows:
Scottish Widows started in an Edinburgh coffee house in 1815 to support the huge number of women left widowed in Scotland after the Napoleonic Wars – at a time when they wielded relatively little influence over their own financial affairs. Founded in 1815 as Scotland's first mutual life office, it became part of the Lloyds TSB Group in 2000, which subsequently became Lloyds Banking Group in 2009 – and now is one of the most recognised brands in the life, pensions and investment industry in the UK.