More than one in four risk being pension poor to support family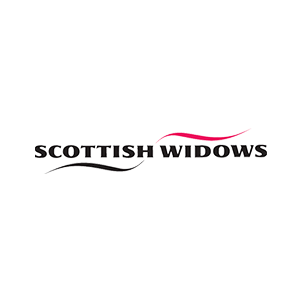 14 January 2015
More than one in four believe new pension freedoms will put people under pressure to use money to help struggling family members

38% say they haven't thought about how they will survive financially in retirement
41% are expecting support from children in later life
More than one in four Britons (27%) expects to come under pressure to lend their family money from unlocked retirement pots when the new pension freedoms are introduced in April, according to latest research from the Centre for the Modern Family.
The new report, Forever Young: The New Landscape of Later-Life Planning, from the Scottish Widows think tank revealed that the new pension reforms could have a knock-on effect on intergenerational finances, with more than one in five people expecting to use pension savings to fund care costs of elderly relatives (23%) or to invest on behalf of the wider family – e.g. in a property for children (22%).
Almost one in four believes the reforms will enable people to manage savings more effectively. However, they are outnumbered by the two in five (39%) who worry that the reforms could mean not having enough money for the whole of their retirement. Added to this picture is an increasing life expectancy.
Despite feeling the pressure to give up their retirement savings, more than a third of people (38%) say they don't know or haven't thought about how they will survive financially in retirement. Almost one in five (17%) intend to rely on State support, which may leave them without the means to secure their financial future in later life.
Budget reforms most acute for full nesters
The effect of the government's pension reforms may be particularly burdensome on particular groups, especially those with adult children still living at home, or 'full nesters', who were identified as a particularly financially strained group in the Centre's previous report, Meet the Full Nesters.
One in four full nesters think they will come under pressure to use pension savings not spent on an annuity to fund care costs of elderly relatives (25%), compared to 19% of empty nesters. Full nesters were also the most likely to feel under pressure to use their retirement savings for investments on behalf of the wider family (25%).
Almost a third of full nesters (29%) expect retirement savings to be used for loans to other family members, compared to 27% of empty nesters.
Family give and take
The report also found families are pulling together to support one another at different stages of life, and parents are increasingly looking to their children to plug the gap that loans and investments from an unlocked pension pot may leave in their retirement savings. 40% of people feel that support from children in later life is repayment for what they have provided, and 41% also believe that children have an obligation to support their parents.
These attitudes are particularly prevalent among young people – 55% of boomerang kids and 59% of individual renters believe children have an obligation to support parents in later life. While on average just one in five (18%) expect to support their parents financially in later life, this rises dramatically to 40% among those currently renting with friends.
This support is not limited to financials however, with more than a third (39%) expecting to care for their parents (62% for boomerang kids) and 12% expect parents to live with them (18% for boomerang kids).
Carolyn Fairbairn, Chair, Centre for the Modern Family, said: "The reforms to the pension system announced in the 2014 Budget are transforming the retirement landscape. Although for many they will represent greater autonomy over how to use their savings in later life, it is important to consider the knock-on effects on families. Many may feel pressure to access their pots to support struggling family members in an already challenging economic environment
"While it is reassuring that family members are seeing the importance of pulling together in this way, it is vital people are aware of all the short and long-term implications for retirement pots, and for policy makers and insurance companies to help people make an informed decision about how to best use their savings and manage their income in retirement."
Notes to Editors
About the Centre for the Modern Family
The Centre for the Modern Family was established by Scottish Widows in November 2011 with the aim of improving the understanding of the challenges facing British families, by providing insight and perspectives for Government, businesses, media, communities and faith groups to help improve family lives. The research and further information on the panel can be found at www.centreformodernfamily.com.
Centre for the Modern Family Panellists are:
Carolyn Fairbairn, Chair, Centre for the Modern Family
Samantha Callan, Associate Director for Families and Mental Health, Centre for Social Justice
Professor Sir Cary Cooper, Distinguished Professor of Organizational Psychology and Health, Lancaster University Management School
James Daley, Founder, Fairer Finance
Liz Fraser, Parenting Author
Reverend Jeremy Fraser, Curate in the East Greenwich Team Ministry in the diocese of Southwark
Emily Holzhausen, Director of Policy and Public Affairs, Carers UK
Sarah Jackson, Chief Executive, Working Families
Richard Jones, Director of Annuities and Protection Propositions and Bancassurance for the Insurance Division of Lloyds Banking Group
Neil Leitch, Chief Executive, Pre-School Learning Alliance
About the report
Forever Young: The New Landscape of Later-Life Planning is the third in a series of reports released by the Centre for the Modern Family. The latest report looks at intergenerational finances across eight generation groups* within the modern family unit, to explore the challenges of later life – in particular the cost of funding retirement as life expectancies rise.
* For the purposes of this research, the Centre for the Modern Family identified eight generation groups that exist in the modern family today:
1) Individuals living with friends in rented accommodation
2) Under-34s living at home with parents
3) Co-habiting/married couples without children
4) Parents with children under 18
5) Parents with grown-up children (over 18) who are still at home (full nesters)
6) Parents with grown-up children (over 18) who have left home (none still at home) (empty nesters)
7) Grandparents providing childcare for family members (grandchildren or otherwise)
8) Providing regular care and support for a relative
About the research
The research was completed by YouGov and the findings are based on 2,082 online interviews with a nationally representative sample of adults aged 18 and over living in the UK. The interviews were conducted between 28th April and 1st May 2014.