Scottish Widows calls for workplace pension charge pilot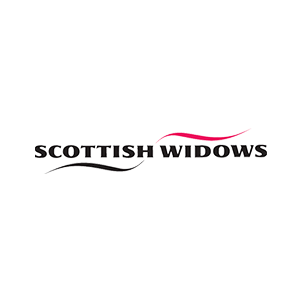 20 May 2015
Scottish Widows has called for a transparent system for transaction cost disclosure within workplace pension schemes to be piloted, in order to shape the development of a comprehensive disclosure regime which will make the market work more effectively for consumers.
In response to the joint DWP / FCA call for evidence on Transaction Cost Disclosure, the provider has called for a system which promotes simplicity, transparency, comparability and promotes switching when this becomes necessary.
Piloting the system with a small number of the funds most commonly used as default funds could allow a 'CAT' standard to be created for funds which are to be used within Qualifying Workplace Savings Schemes. This would allow scheme trustees and pension providers (including their Independent Governance Committees) to scrutinise these funds on behalf of scheme members.
A common standard for end customer disclosure should also be developed, based on the principle of simplicity and applied across all scheme types, ensuring consistency in the quality of governance across Occupational and Contract Based schemes.
Pete Glancy, Head of Industry Development at Scottish Widows, said: "We believe that transaction costs are best calculated and disclosed at fund level, where these costs can be presented alongside the fund aim, fund performance and pertinent market information for the period. This will give schemes, providers and end customers transparency with context.
"To ensure meaningful comparability it will be important to eliminate timing differences across schemes and providers. It will also be important to remove areas of potential subjectivity, where differences in estimates or assumptions being used by fund managers could be mistaken for actual differences in cost.
"Timing inconsistencies could be removed by setting specific points in time at which all charges are calculated. Where costs or predicted costs involve a subjective judgement, industry standard assumptions could be set."
Scottish Widows proposes the development of a CAT standard applying to all funds to be used within Qualifying Workplace Savings Schemes. Disclosing data in a consistent way to all trustees and pension providers will support reliable standards of governance across the industry.
Scottish Widows recognises that initially not all fund managers will have the necessary control over their supply chains or the infrastructure to account for and report transaction charges in the required manner. It may be that an initial CAT standard is determined during the proposed pilot, with the bar being raised steadily until the industry achieves the desired end state.
Pete Glancy added: "As with all new developments it's important to anticipate and avoid unintended consequences. To ensure that less volatile or better performing asset classes are not excluded from funds on grounds of cost alone, it will be important to ensure that the right information is presented to the right people, in the right format at the right time."
For further information please contact:
Kevin Brown
Senior Media Relations Manager
Scottish Widows
Tel: 0131 655 5369 / 07500 910904
Emal: Kevin.brown2@lloydsbanking.com