Scottish Widows reinforces calls to make pensions market work more effectively for consumers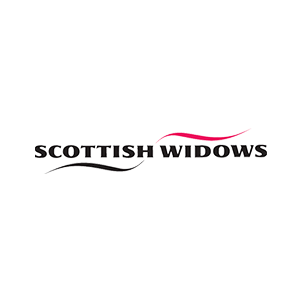 22 October 2015
Scottish Widows has reinforced calls to make the pensions market work more effectively for consumers, following the launch of a new report from the Pensions Policy Institute (PPI).
The report cites research conducted by the PPI and sponsored by Scottish Widows, which compares the regulatory frameworks for trust and contract-based defined contribution pensions.
It concludes that whilst there are strengths in both regimes, there are some key differences which employers should consider when selecting a pension solution and also some clear opportunities to improve the operation of the pensions market.
Pete Glancy, head of corporate pensions for Scottish Widows, said: "Many employers offering defined contribution pensions continue to struggle with the decision about whether to operate a dedicated occupational scheme for their workforce, or whether to move to a multi-employer proposition.
Those opting for the latter must further decide between a master trust or group personal pension, the differences between the two largely relating back to the regulatory frameworks by which they are bound. The problem to date is that there has been no independent point of reference for employers or their advisers which sets out exactly what these differences are.
"This latest report from PPI provides one such point of reference, allowing employers and their advisers to consider the key differences between the two in order to make a better informed decision and one which is most appropriate to their own workforce. Furthermore, it highlights a number of opportunities which we as an industry must use to make the pensions market work more effectively for consumers."
Scottish Widows proposes that where 'not for profit' organisations have established a workplace savings scheme purely for the benefit of their membership, TPR is well placed to work proactively and pragmatically with those organisations to promote best practice. Where organisations are marketing their propositions with a profit motive, the broader remit of the FCA, which includes promoting competition, addressing conflicts of interest and ensuring a fair balance between the commercial and customer interest, best safeguards the interests of consumers.
The provider calls on Government to support the following improvements to the pensions market:
:
The FCA should consider whether rules designed for financial services products sold in the retail arena are appropriate for employer sponsored arrangements. It should be possible to simplify and amend the rules, directing consumers only to the key decisions they could or should be considering as a member of a sponsored arrangement where the employer has already made the product selection.
The Department for Work and Pensions and TPR should consider additional guidance for trustees on how best to balance their fiduciary duties with the increasing drive from Government to turn savers into empowered consumers who take full responsibility for their own retirement outcomes.
The FCA and industry should continue to seek further opportunities to make the market and its products simpler and more transparent, and remove barriers to switching, making it easier for empowered consumers to make good decisions and act upon them.
Consideration needs to be given to how best to ensure that firms promoting master trusts with a profit motive are subject to the rules and safeguards which promote competition, avoid conflict of interest and ensure a fair and transparent balance is maintained between the commercial and customer interest. Consideration should be given to either extending the powers of TPR to mirror those of the FCA or to bring all firms with a profit motive under the supervision of the FCA and the Prudential Regulation Authority.
Special consideration needs to be given to vertically integrated organisations offering master trusts, where adviser firms or asset managers who have developed their own master trusts need the safety of a framework, designed specifically to ensure transparency and address conflict of interest. .
To view the full PPI report - A Comparison of the Regulatory Frameworks for Defined Contribution Pensions – visit www.pensionspolicyinstitute.org.uk.
-ENDS-
For further information please contact:
Kevin Brown, Scottish Widows, 0131 544 5369/ 07500 910 904
kevin.brown@lloydsbanking.com
Kimberley Hamilton, Scottish Widows, 0131 554 5450/ 07557 257 298
kimberley.hamilton@lloydsbanking.com
Melissa Echalier, Pensions Policy Institute, 020 7848 4245
melissa@pensionspolicyinstitute.co.uk
Notes to editors:
Scottish Widows was founded in 1815 as Scotland's first mutual life office and is one of the most recognised brands in the life, pensions and investment industry in the UK
The Pensions Policy Institute is an educational charity which provides non-political, independent comment and analysis on public policy around pensions and the provision of retirement income in the UK.