Workers relying on employer pension for retirement sparks workplace savings surge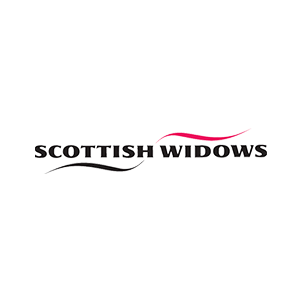 09 September 2015
60% of large company employees will rely on workplace pensions in retirement

More than half of employees say employer contributions are main reason for saving


41% of large business employees would like to see employers provide help and support for retirement budgeting



Employer contributions are crucial to boosting pension savings for over half (54%) of those enrolled in a defined contribution pension scheme in the UK, new research has revealed.
Scottish Widows' latest Workplace Pensions Report found that since the introduction of auto-enrolment within large and medium-sized businesses, more than half (52%) of employees in medium sized businesses are now saving adequately – up six percentage points in the past 12 months – while four in 10 (39%) now feel optimistic about their long-term future, compared to 36% in 2014.

The number of employees saving adequately in large businesses has leapt from 53% two years ago, to 66%, as an increasing number look towards their workplace pension as a key retirement income.
Six out of 10 workers in larger organisations said they will rely on a company pension for a reasonable standard of living in retirement, compared to 40% for employees working for medium businesses and just 32% for small businesses. There has been a marked increase on these figures across the board in the last 12 months, with the biggest increase – nine percentage points– seen amongst employees of large companies.
The research found more than a third of medium to large business employees see workplace pension schemes as a major incentive when considering a career move. This suggests that in order to attract and retain talent, there is an increasing onus on employers to ensure their staff feel supported and understand the benefit of their workplace scheme.
With auto-enrolment a significant driver behind the uplift in savings and positivity, smaller businesses yet to reach their staging dates, are still significantly lagging behind. Just four in 10 (40%) of employees of small businesses are saving adequately, while a third (30%) confess they are saving nothing at all towards retirement, compared to only 11% of those working for large businesses.
Whilst the findings demonstrate positive engagement with workplace savings amongst medium and large business employees, they also bring to light increasing pressure on employers to increase contributions and provide wider practical financial education and support.
More than a quarter (29%) of mid-sized organisations' workers and almost a quarter (24%) of employees at the largest organisations think that employers should increase contributions by a little each year.
Almost a quarter (23%) of those working in larger companies say employers should pay for full independent financial advice, while 41% feel employers should provide information on how to budget for retirement). In comparison, those working for smaller businesses think that individuals should increase their own contributions or be reminded to do so by their employer, and only 27% think it's up to employers to provide budgeting advice.
Lynn Graves, corporate pensions expert at Scottish Widows, said: "Three years since the introduction of auto-enrolment, employees are really starting to reap the benefits of workplace pension savings. As workers begin to understand the positive impact of auto-enrolment, businesses need to ask themselves whether they are providing enough ongoing support to encourage staff to be more engaged with longer term savings.
"Our research is showing that providing a workplace pension alone is becoming insufficient and employees are increasingly looking to employers to provide additional support and financial education to ensure that their staff are not only aware of the mechanics of auto-enrolment, but also making the most of workplace saving to secure a more comfortable retirement."
For further information contact:
Kimberley Hamilton, Scottish Widows, 0131 655 5450 kimberley.hamilton@lloydsbanking.com
Kevin Brown, Scottish Widows, 0131 655 5369 kevin.brown2@lloydsbanking.com
Notes to editors:
Scottish Widows was founded in 1815 as Scotland's first mutual life office and is one of the most recognised brands in the life, pensions and investment industry in the UK



The Scottish Widows UK Workplace Pensions Report is based on an online sample of 5,191 UK adults conducted by YouGov between 31 March and 8 April 2015 and is one of the largest surveys into employee attitudes on pensions.
Sample sizes for individual business sizes were as follows:

Small (10-49 employees) – 367 UK adults
Medium (50-249 employees) – 387 UK adults
Large (250+ employees) – 1141 UK adults