Bank of Scotland is first Scottish bank to sign up to promoting digital participation and basic digital skills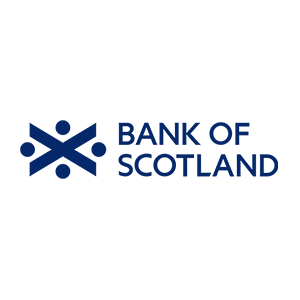 04 July 2016
Bank of Scotland is the first Scottish bank to sign the Digital Participation Charter. Led by the Scottish Council for Voluntary Organisations (SCVO) it coordinates activity to promote digital participation and basic digital skills for all.
Bank of Scotland is the 200th organisation to sign the charter and make a public commitment to getting involved.
Nearly a million people in Scotland, along with many tens of thousands of charities and small businesses, still lack the basic digital skills to get things done online1. Founded by the Scottish Government and led by the Digital Participation Programme, it aims to ensure everyone has the access, motivation and basic digital skills required to participate fully in our digital world.
Organisations that embrace digital opportunities grow faster, innovate more and do a better job of meeting the needs of their clients and customers. However, half of charities and a quarter of SMEs in Scotland lack basic digital skills - that's over 20,000 charities and voluntary organisations, and over 80,000 SMEs.
Annette Barnes, Managing Director, Bank of Scotland (Retail) signed the Digital Participation Charter on Thursday 30 June and by doing so, pledged Bank of Scotland to the following five commitments:
Ensuring that all of their staff and volunteers have an opportunity to learn basic digital skills, and that they take advantage of this opportunity.
Encouraging and supporting their staff and volunteers to help other people learn basic digital skills, and help other organisations to embrace digital tools.
Contributing resources and practical support for digital participation initiatives in Scotland in whatever ways they can.
Channelling their efforts through the Digital Participation Programme, so that their activities can be coordinated for maximum impact and measured consistently.
Using common language based on digital participation and basic digital skills, to make their thinking and actions as clear as possible.
Annette Barnes said, "Signing the Digital Participation Charter reinforces our commitment to helping individuals, businesses and charities to get the most out of our increasingly digital society. By working together, we can make a real difference in the communities that we serve."
David McNeill at Scottish Council for Voluntary Organisations said, "We are delighted that Bank of Scotland has signed the Digital Participation Charter. Nearly a million people in Scotland still lack the basic digital skills to get things done online. Through our programme of activity we are pushing digital participation up the agenda, and accelerating the work being led by charities and community groups across Scotland."
Notes to Editors