Chivalrous Scots set to spend big for Valentine's Day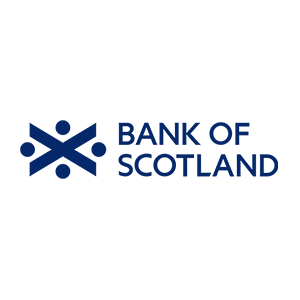 12 February 2016
Award-winning, third generation Scottish florist, Williamson Design Florist, is preparing for a projected 900 per cent increase in deliveries this Valentine's Day, with additional funding support from Bank of Scotland.
Celebrating its 80th birthday this year, the third generation family business is expecting its average daily deliveries of 300 to increase tenfold to 3,000. The 14 store chain will hire 20 extra vans to supplement its 11 vehicle delivery fleet, with plans to bring in additional couriers and taxis to help manage the seasonal demand if needed.
This coincides with new research from Bank of Scotland that shows that chivalry is very much alive in Scotland at this time of year. The research, which is based on Valentine's Day customer transactions over the last three years, shows that men are more likely to pick up the tab for traditional Valentine's Day treats like flowers, jewellery and eating out. Last year men spent an average of £41 on florists, compared to £31 by women, for their loved ones.
Ahead of the one day rush, Williamson Design Florist has carefully selected some of the world's most sought after species of rose, from countries as far afield as Israel, Columbia, Ecuador and India, as well as Holland.
The florist is finalising plans to use a newly secured £220,000 asset debt facility from Bank of Scotland to expand its floral gift workshop and extend its coffee shop and café at its garden centre headquarters in Uphall, Livingston. At present, the seating area in the café sits 60. When the expansion is complete, the café will seat an additional 50 customers, with a new all-weather cover and renovated kitchen facilities.
Over the last two years, Williamson has invested heavily in developing their online usability and accuracy of its online ordering service. This expansion represents a new effort from the florist to focus on the original, bricks and mortar retail arm of the business as it continues to grow.
Jim Williamson, managing director at Williamson Florist Design, says: "Valentine's Day is always huge for us and this year is no exception. Three generations of our family work in the business and it's always great to see everyone pitching in to make sure all of our deliveries get out on time. It truly is a family affair!
"We're excited about expanding the facilities at our Uphall site. We want our loyal customers to have as full an experience as possible when they visit us. We are extremely proud of our heritage and despite making huge gains digitally in recent years, investing in the bricks and mortar side of our business remains of the upmost importance. We intend to continue to build our reputation as the largest and longest established independent retail florist in the UK."
Derek Weir, relationship manager, SME Banking, Bank of Scotland adds: "It's great to see such a well-established family florist take full advantage of one of its busiest trading days. Bank of Scotland is committed to providing a variety of financing options to help businesses grow and meet increasing customer demand.
"Our latest research, based on Valentine's Day customer transactions over the last three years, shows that Scots are prepared to dig deep and splash out on their loved one, with the average jewellery gift bought on Valentine's Day costing £140 in 2015.
"We can identify that the amount of transactions in restaurants has increased by 42 per cent over the last three years, with £28 the average spend on a Valentine's meal out."