East Dunbartonshire is UK's most affordable area for First Time Buyers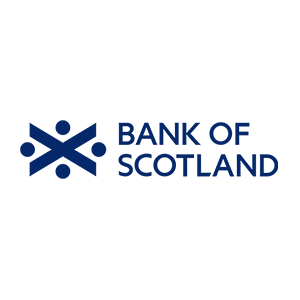 23 July 2016
With property prices averaging £97,089 – 2.6 times local annual average gross earnings - East Dunbartonshire is the UK's most affordable area for First Time Buyers (FTBs), according to Bank of Scotland's First Time Buyer Review.
Five of the UK's ten most affordable Local Authority Districts (LADs) for FTBs are in Scotland. Copeland in the North West of England is the UK's second most affordable area (2.9), closely followed by East Renfrewshire (3.0), West Dunbartonshire and Stirling (both 3.1). North Lanarkshire is the UK's eighth most affordable area (3.3). (See Table 1)
Angus is Scotland's least affordable LAD for FTB with a house price to average earnings ratio of 6.1. It is followed by Western Isles (5.8) and East Lothian (5.2). (See table 2)
The ten least affordable LADs in the UK for FTBs are all in London. The least affordable is Brent where the average FTB property price of £457,014 is 12.5 times gross average annual earnings in the area. (See Table 3)
The average Scottish FTB deposit in May 2016 was £21,7511 – less than the UK average of £33,960. (See Table 4)
Over half (53%) of all FTB purchases in Scotland are below the £125,000 starting threshold for Stamp Duty. This is in contrast to Greater London where all FTBs are liable for Stamp Duty, with 85% of them paying more than £250,000. Nationally, 45% of properties bought by FTBs are priced between £125,000 and £250,000 with 24% of FTB purchases above £250,000. (See table 5)
The average age of a first time buyer in Scotland is 30; up from 28 in 2011. Regionally, the average age of a first time buyer is highest in London (32).
Nicola Noble, Mortgages Director at Bank of Scotland, said: "It's great news for Scottish First Time Buyers that five of the UK's most affordable areas are in Scotland, with East Dunbartonshire topping the table. Over half of first time buyers in Scotland are below the £125,000 Stamp Duty threshold, compared to the UK average of just under a third. Although many potential first time buyers are facing escalating house prices and deposit sizes, record low mortgage rates continue to make buying seem a more attractive option than renting."