Fife overtakes Highlands to become Scotland's happiest region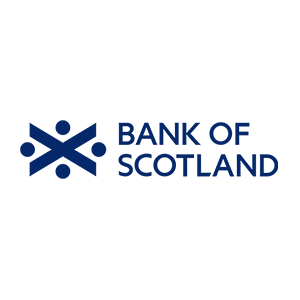 24 August 2016
A year on from the first Happiness Index from Bank of Scotland and Fife has taken the top spot for the happiest region in Scotland, knocking the Highlands in to second place. The Index quantifies how happy Scots are in the communities in which they live and found that Fife has made a marked improvement in the past twelve months, jumping from a happiness score of +35.56 in 2015 to +56.56 this year. This is well above the Scotland average of +40.43.
Fifers are on top of the world - well Scotland at least
Two fifths (41%) of Fifers said they were 'very happy' living in their community, which is almost double on last year's 23%. The amount of residents in Fife saying they were unhappy living in their community reduced to 7% this year, from 13% last year. A factor for this could be that they are the region focusing most on spending time with family and are also taking time to focus on pursuing hobbies and interests, as well as progress their career. (Table 1)
The Highlands is now the second happiest region in Scotland, with a happiness score of +50.56. However, this is still an improvement on last year's score of +47.73.
Dundonians are least happy living in their community, falling from a 2015 happiness score of +44.3 to +31.01 this year. Central is second least happy (+33.23) followed by North East Scotland (+33.85).
Central Scotland was also one of the three unhappiest regions last year (+35.57) having a happiness score four points below the Scottish average of +39.02.
Overall though, Scots are generally happier than they were last year. There has been a slight increase in the overall happiness score for Scotland, which is now +40.43 compared to +39.02 last year. Again, it's women (+43.09) who are happier than men (+37.52), with both seeing a slight improvement on last year (men +36.15 women +41.62).
Happiness improves with age
While those aged 65 and over remain the happiest in Scotland, there is a very slight dip in their score, going from +55.44 in 2015 to +54.9 this year. As with last year's findings, happiness increases with age, with there being quite a gap between the scores for 45-54 year olds and those 55 and over. (Table 2)
There is also no change in the fact that 18-24 year olds are the least happy, with a score of +30.2. This isn't a huge change to the +30.42 of last year's Happiness Index. The 25-34 age group is the second least happy (+30.76), whereas last year it was the 35-44 year olds (+30.53).
Two's company, three's a crowd
When it comes to happiness per household size, two is the magic number (+45.93). However, there has been a dramatic change over the year in the dynamics of households of five, as they have more than doubled their happiness score on last year (+42.41 in 2016 +19.43 in 2015) and are now Scotland's second happiest household. (Table 3)
This year's Happiness Index found that when it comes to annual household income, surprisingly the more money you make doesn't necessarily mean you're happy in the community in which you live. Those on a household income of £25,000-£39,999 are the most happy in Scotland (+47.77), which is a marked difference to the +37.58 of last year. Those on £60,000 or more (+45.51) and £40,000-£59,999 (+45.04) aren't far behind however. (Table 4)
Rachel Bright, Bank of Scotland's Head of Customer Service said, "We published the results from our first Happiness Index just over a year ago, where the Highlands came out as Scotland's happiest region. This year, Fife's happiness score has increased over twenty points, putting them at the top of the Happiness Index and pushing the Highlands in to second place.
"There has been a slight increase in the overall happiness score for Scotland as a whole, with women remaining happier than men. As we saw last year, happiness increases with age, and pensioners are once more the happiest age group in Scotland."