Higher levels of unemployment hold back house price growth in parts of Scotland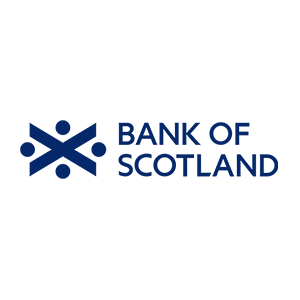 02 May 2016
The gap in house prices between the areas with highest and lowest levels of unemployment has widened significantly over the past 10 years, according to the latest research from Bank of Scotland.
The average house price in Scotland has risen by £32,579 (24%) in the past decade, but homes in areas of Scotland with higher unemployment have seen growth of just £18,769 (16%). This contrasts to the average price gain of £45,151 (up 34%) in the ten areas with the lowest levels of unemployment.
House prices are also significantly higher in areas with low unemployment with an average price of £193,373 in the ten local authority districts with the lowest unemployment compared with £133,613 in the ten areas with the highest unemployment; a differential of £59,760 (or 45%).
The two areas with the lowest unemployment rates in Scotland over the past decade have recorded the highest house price growth over the period: Shetland Islands (85%) and Aberdeenshire (63%). At the other end of the scale, North Ayrshire has had the highest level of unemployment and house price growth of just 16%.
House price growth averages only 16% in areas of higher unemployment
From the ten local authority areas with the lowest levels of employment, only Dundee (34%) and Fife (25%) have seen house price growth above the Scottish average of 24%. West Dunbartonshire has seen just 4% house price growth – the lowest in Scotland - and has the second highest level of unemployment. Over the past decade prices in West Dunbartonshire have risen by £3,917 to £115,536, 45% lower than the average Scottish home (£168,292).
Lower levels of unemployment see stronger house price growth
House prices have risen on average by 34% over the decade in areas with an average unemployment claimant count of less than 2.5%.
Higher unemployment in Scotland and house price growth below the UK average
The average unemployment claimant count in Scotland has been higher than the UK average over the past decade: 3.3% against 3.0%. Average house price growth has also been lower over the period: Scotland 24% v UK 34%. The average UK home now stands at £242,175 compared to the Scottish average of £168,292.
Unemployment not the only factor to consider
Nicola Noble, Bank of Scotland's Mortgage Director said: "Lower levels of unemployment help to support a strong housing market and we're seeing strong links between unemployment and house price growth in Scotland. Lower unemployment gives consumers more confidence in the future and provides them with the backing needed to get onto the housing ladder or move onto another home.
"However, there are other factors that support house prices, such as lower mortgage rates, improved affordability and low housing supply which will have all contributed to rising prices in past decade."