It's beginning to look a lot like… Scots are planning £2.35bn of Christmas spending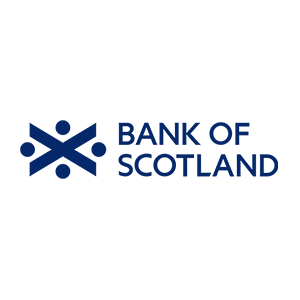 15 December 2016
Scots celebrating Christmas are planning to spend an average of £534 on Christmas, according to new research from Bank of Scotland. If replicated across the country this could lead to total festive spending of £2.35bn1.

Tis the season to be canny
The research which looks at 2016 Christmas spending plans, shows that only 14% of people feel under pressure to spend more this Christmas than they did last year. Almost a quarter (22%) plan on spending more than they did in 2015, while over half (57%) intend spending the same amount.
Of those feeling under pressure to spend more, a third (31%) cite the ease of online shopping, while over a quarter (27%) indicated that pre-Christmas sales like Black Friday or Cyber Monday are the main reasons.
There are some differences across the country. People in the North East plan to spend £395 on average, the least of anywhere in Scotland. People in Central Scotland plan to spend the most on Christmas, with the average person there intending to spend £676. (See table 1)
The survey also suggested that Scots are keen to avoid getting into debt with nearly one in 10 (9%) planning to borrow money to pay for Christmas. As an alternative to debt, over a third (36%) have put aside savings to help foot the bill for the festive season.
Santa baby, slip a present under the tree
The biggest cost is on presents with the average Scot planning to spend a total of £385 on gifts. The research shows that people typically plan to give eight presents - an average cost of £45 per gift.
Attending work or family Christmas parties is the next biggest expense with the average Scot spending £60, a cost that includes food, drink and as well as any new clothes that might be required.
Christmas time, decorations and wine
Christmas dinner is another major purchase with the average home cooked family festive meal costing £56 or £12.50 a head. Scots are spending least on decking their halls or gardens with Christmas decorations with £18 the typical spend on indoor and outdoor decorations.
Mike Moran, Director Bank of Scotland said: "For many families Christmas is the most expensive time of the year. The combination of buying gifts, going to parties and hosting Christmas dinner creates a significant cost pressure.
"The good news is that most Scots aren't feeling pressured into spending more on Christmas this year and should be able to wake up in January without a Christmas debt hangover."