January PMI signals further output growth in Scotland's private sector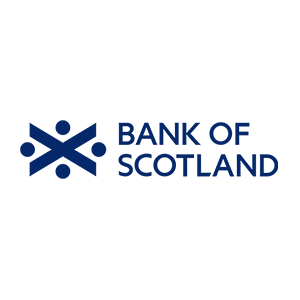 08 February 2016
The Scottish private sector remained in growth territory during the first month of 2016. Output expanded for the second successive month in January, albeit marginally, with the latest upturn driven by a faster rise in new business volumes.
However, firms continued to cut back on employee numbers, with the rate of job shedding accelerating to the fastest since July 2015. Despite a rise in new orders and business activity, volumes of outstanding business deteriorated for the thirteenth successive month.
The seasonally adjusted headline Bank of Scotland PMI - a single-figure measure of the month-on-month change in combined manufacturing and services output - scored 50.3 again January, unchanged from December's 2015 reading. The latest weak expansion in output was led by Scotland's service providers, while goods producers reported a contraction.
Survey data for January indicated a modest increase in new orders in Scotland's private sector, as the rate of growth accelerated to a five-month high. Moreover, incoming new business in services has risen in every survey period since March 2015.
Scotland's private sector recorded a further contraction in employee numbers during January. The rate of job shedding quickened from December but was relatively weak. Job cuts were evident in both the manufacturing and service sectors with some panellists linking the fall to a combination of higher wage costs and the downturn in the oil industry.
Backlogs of work continued to decline during January, signalling ongoing spare capacity in the private sector of Scotland. While manufacturers reported a sharp depletion of outstanding business volumes, work-in-hand fell at a comparatively modest rate in Scotland's service sector.
Average cost burdens faced by businesses operating in the private sector of Scotland remained unchanged during January. This was the first time input prices had not risen since December 1998.
With input costs remaining unchanged, firms cut their average tariffs during the first month of 2016. There was evidence that lower output prices reflected competitive pressures in the sector.
Alasdair Gardner, Bank of Scotland Regional Managing Director Scotland - Commercial Banking, said, "Growth in Scotland's private sector remained in a low-gear during the first month of 2016 as service providers continued to outperform their manufacturing counterparts. Challenging market conditions in the oil and gas sector allowed for only a slight rise in incoming new business levels whilst job shedding accelerated to a six-month high. Firms reported a further lack of pressure on capacity throughout the private sector, yet this was not enough to halt the current upturn in the Scottish economy."