Parents pay premium to get children into top Scottish state schools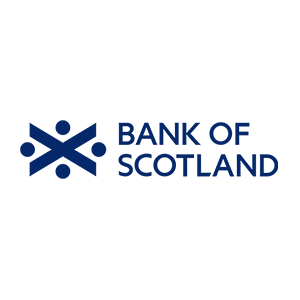 28 October 2016
Average property prices have reached £249,635 in areas around Scotland's Top 20 state schools.

Parents pay £80,000 premium compared to average house prices in Scotland.

Homes near St Thomas Acquin's have highest premium of £145,022 (62%) compared to average house prices in neighbouring parts of Edinburgh.

State schools in Glasgow, East Renfrewshire, East Dunbartonshire, Edinburgh and Stirling all make top 10.
Parents in Scotland are willing to pay an average £80,000 more to live in the catchment area of a top performing state school, according to new research from Bank of Scotland.
The research, which looks at house prices around Scotland's Top 20 performing state schools shows the average cost of a house near one of these schools is £249,635. As a result house buyers are paying premium of £80,000 (68%), against the Scottish average price of £169,552 or £43,000 (21%) when compared to the local authority average of £206,761.
Three areas command a premium over £100,000
In three of Scotland's local authorities, the premium to access a top performing school is more than £100,000, when compared to their surrounding areas.
Parents in Edinburgh are paying the most with the catchment for St Thomas of Aquin's High School, attracting a premium of £145,022, against the local authority average of £232,357. House prices near Boroughmuir High School, which comes fourth in the Top 20 state schools overall, are now on average £354,378, a premium of 53%.
House buyers in East Dunbartonshire will pay a premium of £107,759 to live near its top performing schools, while in Aberdeen City that figure is £103,283.
Average house price grows by £32,817 since 2011 in areas with a leading state school
Despite the additional cost, living near a top performing state school also appears to be a shrewd investment based on house price performances in these areas over the last five years. Parents who bought a home near one of the Top 20 schools in 2011 have seen an average house price rise of £32,817, from £216,818to £249,635 in 2016 – an increase of 15%. This is a significantly faster rise, in cash terms, than in Scotland as a whole, where the average house price has grown over the same period from £141,905 to £169,552 – an increase of £27,647 or 19%.
The biggest increases in prices in the top 20 have been in East Dunbartonshire where the average price of a house in the catchments for Bearsden and Boclair Academies' has gone up by 45% over last five years from £228,257 in 2011 to £331,304 in 2016.
Graham Blair, mortgages director, Bank of Scotland said: "Being in the catchment for a good school is one of the major considerations parents take into account when purchasing a property and it is clear those choosing to buy near one of Scotland's Top 20 state schools are paying a significant premium.
"While homeowners buying in these catchments are likely to make a reasonable return on their investment over the longer term, it is also important to recognise that parents on low or average incomes may be unable to get their children access to the best schools."