Scotland is only part of Great Britain to see a decrease in million pound homes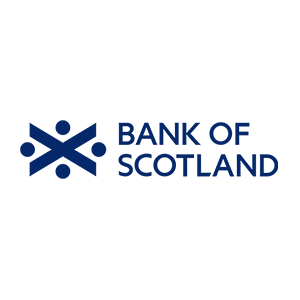 05 November 2016
The number of million pound house sales in Scotland in the first half of 2016 was a third lower than in the first six months of 2015, the latest Million Pound Property Report from Bank of Scotland has found. The decrease in sales from 120 in H1 2015 to 81 in H1 2016 is in contrast to the 12% increase seen across the whole of Great Britain for the same period. (See table 1)
Only three Local Authority Districts in Scotland saw an increase in sales during H1 2015 to H1 2016 - Stirling (4), Fife (1) and Moray (1). Although Edinburgh had by far the highest number of million pound home sales in Scotland during H1 of 2016 - 50 sales, equating to 62% of all Scottish million pound sales - this is down 17% compared to H1 of the previous year (60 sales). (See table 2 and 3)
While Scotland's prime market was the only part of Great Britain to see a decrease in sales, it did see the highest increase in sales of houses under £1 million, recording a 9% rise from H1 2015 to H1 2016, compared to only 2% for Great Britain as a whole. (See table 4)
Graham Blair, Mortgage Director at Bank of Scotland commented:
"The number of homes selling in Scotland for over a million pounds has dropped by a third within a year, which is a contrast to the rest of Great Britain which has seen an increase across the board.
"Stirling, Fife and Moray were the only regions in Scotland to see an increase in sales over one million pounds, while Edinburgh, East Lothian and Aberdeen saw the largest declines.
"Although we had a dip in prime market sales, Scotland did see the highest rise in sales across all properties, recording a 9% rise compared to a 2% increase in Great Britain as a whole."
North East Region has seen biggest percentage rise in million pound homes
All other regions in Great Britain saw sales of million pound houses increase between H1 2015 and H1 2016. The largest increase – albeit from a very low base - was in the North East of England with a rise of 83% from six sales in H1 2015 to 11 in H1 2016.
Over 90% of million pound sales are in London, South East and East of England
The majority of £1 million plus house sales (91%) are in London, the South East and the East of England. Of the three regions, London saw the lowest percentage rise in £1 million plus sales in H1 2016, with an increase of 8% to 4,238.
The South East had a rise in £1 million plus house sales of 19% to 1,306 in H1 2016 and sales in the East of England increased by 30% to 549.
Locations in central London are still the most expensive
London makes up the majority – nearly two in three - of all million pound house sales, with the largest national shares in Kensington & Chelsea (546) and Westminster (516)
Outside southern England, the highest numbers of million pound sales were in Edinburgh (50), Trafford (31), Cheshire East (29), Stratford on Avon (16) and Harrogate (10). (Table 5)