Scotland's Food & Drink sector has appetite for growth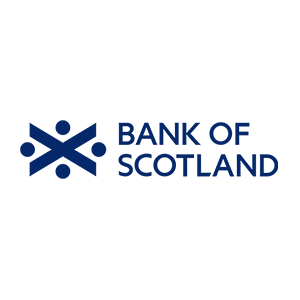 07 September 2016
Scottish firms expect to increase their turnover by an average of 24 per cent over the next five years

Half of all Scottish firms said the EU Referendum result had caused them to raise their business

growth estimates

More than two thirds (69 per cent) of Scottish firms say that they are investing or planning to

engage new international customers over the next five years

Eighty seven per cent of Scottish firms say they are already capitalising on provenance
Scotland's buoyant food and drink sector is set to increase employment, investment, exports and research and development spending in the next five years, according to a new survey from Bank of Scotland published today.

The fifth annual food and drink report, part of the Bank of Scotland Research Series, surveyed Scottish manufacturers of alcohol, fresh produce and food and drink products to understand the opportunities and challenges faced.

And the research, carried out in the weeks immediately after the EU Referendum, found firms were keen to shrug off uncertainty with uplift in business confidence and growth expectations compared with 12 months ago.

Growth and employment

Across the sector, firms expect to increase their turnover by an average of 24 per cent over the next five years, an increase of five per cent compared to this time last year.

Half of all firms said the EU Referendum result had caused them to raise their business growth estimates, compared to one in four (25 per cent) who said it had led them to reduce their estimates.

Firms say they plan to invest an average of 56 per cent of their current annual turnover over the next five years, significantly higher than the 40 per cent figure last year.

Scotland's food and drink sector currently employs around 34,000 people1, accounting for 19 per cent of all Scottish manufacturing jobs2 and looks set to create more than 14,000 net new roles over the next five years.

International expansion and export

The survey strongly suggests that the sector will be able to build on the momentum of recent years, which has seen Scottish food exports surpass the £1.1 billion mark for the first time, with total food and drink exports valued at £5.1 billion3.

More than two thirds (69 per cent) of all firms say that they are investing or planning to engage new international customers over the next five years, seven per cent up on 2015.

Western Europe (48 per cent) remains the most favoured region for international investment, followed by the Middle East (42 per cent) and North America (38 per cent).

Complexity of logistics is cited as the biggest factor stopping firms from seeking out new international customers. This is pointed to by 44 per cent of all firms, and shows little improvement on the 2015 results suggesting that understanding how to export continues to be a challenge for firms.
Capitalising on provenance
Taking advantage of the good reputation of Scottish produce in international markets scores particularly highly in the latest survey.

Some 87 per cent of all respondents say they are already capitalising on the reputation of Scottish produce, up from 71 per cent previously.

Just over half (51 per cent) of all firms surveyed say they plan to use clearer labelling and packaging, with 86 per cent of large companies saying they are increasing spend on retail marketing campaigns to capitalise on provenance. Reflecting the growing consumer interest in locally-sourced products, organic foods and awareness of ingredients, spend on origin/traceability marketing also figures highly, with 71 per cent of large firms saying they intend to pursue this.

Jane Clark-Hutchison, regional director, mid-markets, Central Scotland at Bank of Scotland, said:
"The food and drink industry is a source of great pride for Scotland, and key to the ongoing success of the Scottish economy.

"2016 has brought uncertainties, so we are pleased that our survey shows that Scottish food and drink firms expect to grow, invest, recruit and innovate over the next few years.

"They believe in the quality of their produce and skills of their staff, and are confident enough to invest in taking their goods to new markets across the globe.

"By sharing our research and insight with the wider industry, we aim to support Scottish food and drink firms with the opportunities and challenges they face, helping the sector and country to prosper."

James Withers, chief executive at Scotland Food & Drink, said: "There is real ambition in the Scottish food and drink sector that, alongside world-leading collaboration between the industry and government, has driven a 40 per cent growth in turnover since 2007.

"The outcome of the EU Referendum is causing some uncertainty around the industry's future workforce and how we trade with Europe, but change is nothing new to the sector, and there will be opportunities too as we build new markets for our produce.

"Food and drink has been a bright spot in Scotland's economic story for nearly 10 years now. This report is further evidence that we have all the ingredients for that to continue."

You can read the full report here

1 Scottish Food and Drink Federation, Statistics at a glance
2 BDO International Food & Drink report 2015
3 HMRC export statistics for 2014, updated July 2016