Scottish Bank of Mum and Dad gives out over half a billion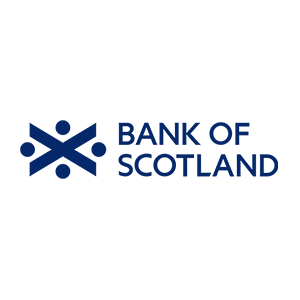 15 June 2016
The 'Bank of Mum and Dad' is a major Scottish lender, with over half a billion (£582m1) loaned out to families, according to Bank of Scotland's latest How Scotland Lives research.
This study, which looks at family debt, identified that the average Scot owes their parents £3,079. With 28% concerned about their children's ability to buy their own home, it is likely that most of this borrowing is going toward funding a deposit to purchase a new home.
The majority of people lending money to family members (52%) were positive about this and indicated they were happy to help out. However, over a fifth (21%) said that they don't ever expect to be paid back.
Almost half of borrowers (44%) feel guilty about borrowing money from family members. Despite this, almost a tenth (9%) don't ever expect to pay their family member back. High levels of family debt does not seem to have had a significant impact on family ties with only 8% believing it has caused tension.
Baby Boomers biggest lenders of all
Over 65s make up the biggest share of 'Bank of Mum and Dad' lending, contributing over 60% (£366m2) to the £582m1 total. The findings show that over a quarter (26%) of over 65's are lending money to family members with the average loan to children totaling £4,022. A fifth (20%) of loans to children are for amounts over £10,000.
There are a number of regional variances within the research:
Highlands and Islands and Glasgow both felt the guiltiest about borrowing money (52%), Dundonians felt the least guilty (24%)

Nearly two fifths of Fifers (39%) don't ever expect to get their money back when lending to family members

More Glaswegians don't expect to pay their family back compared to anyone else (13%)

Aberdonians are the most annoyed at having to loan money to family members, with 24% saying this has had an impact on their own life. Fifers were the least annoyed (3%).

Nicola Noble, Bank of Scotland, mortgage director said, "It's great to see Scottish families being in a position to help each other out financially, especially for major life events like buying a new home.

"It's also not surprising that baby boomers are playing such a major part in this. This generation is the wealthiest of all the generations and with last year's pension freedoms giving them even greater access to pension savings, they are very well placed to help their family out in times of need. Whilst many in this generation can provide short term financial help, they should also remember that life expectancy has increased, so will need funds to support a longer and more active life.

"Not all young people are able to access this type of support, so it's important to highlight alternative options like saving using the Help to Buy ISA or purchasing a house through shared ownership."