A third of savers dip into rainy day fund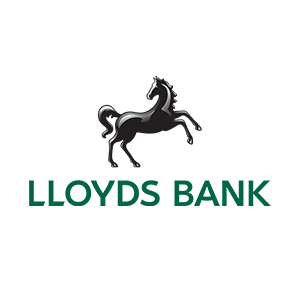 15 February 2016
People become less likely to prioritise saving for a rainy day

Regional differences in saving habits

Less than half of savers set savings targets – increased living cost to blame where targets aren't met

A fifth of people now saving for their children/grandchildren
Almost a third (31%) of people surveyed had to dip into their savings to cover unexpected outgoings in the last three months of 2015, according to latest research from Lloyds Bank. Despite this, only a quarter (26%) of people cite building a rainy day fund as their primary reason for saving.
The Lloyds Bank Savings Report also shows significant regional variations when it comes to savings. People in the South West are the least likely to have saved throughout the year (21% on average in 2015) with over a fifth (21%) not saving anything at all in the past month for the final quarter of 2015. A fifth of people in Yorkshire and The Humber (20%) and Wales (19%) also saved nothing in Q4, compared to a much smaller proportion of 15% in Greater London, South East and East Midlands. Greater London, South East and East Midlands also showed an increase from Q3 to Q4 of at least 4pp in the proportion of people who were able to save.
Over a quarter (26%) of savers say they have set savings targets and are on track to meet them, compared to a significantly lower proportion of 16% who set targets but don't think they'll meet them. Of those on track, half attribute their success to good budgeting, with 30% stating that setting realistic savings goals in the first place has helped them stay on track. Almost three-fifths (58%) of those who don't believe they are on track to meet their savings targets feel that this is due to increased living costs, with this being the most common reason by a significant margin.
Philip Robinson, Savings Director for Lloyds Bank said: "Holidays are the most common reason for withdrawal of savings closely followed by needing funds to cover unexpected outgoings It's concerning to see variations in how prepared people are to cope with unforeseen expense. As we are at the start of a new year, it's a good time for people to review their approach to saving – planning and setting targets to help them reach their goals."
The report also revealed:
Children and grandchildren are having an increasing impact when it comes to what people save for, with a fifth of people now saving for their children/grandchildren, up from 17% in Q3. There's also been a significant increase in the proportion of people saying this is the main reason they save, rising from 4% in Q3 to 6% in Q4.

Men's savings are on the increase with the proportion who have been able to save any amount of moneyii within the last month significantly increased since Q3, climbing to over three quarters (from 73% to 76%). This is mostly influenced by a 3pp increase in the proportion of males who have saved £1,000-2,999, now at 11%. The proportion of females who have been able to save £1,000-£2,999 has also increased significantly since Q3, rising from 5% to 7% in Q4.

People in Greater London have an average monthly wage 40% higher than those people living in Walesiii and the research indicates they are three times more likely to save over £1,000 per month (15% in London compared to 5% in Wales). People living in the North East say that after paying off bills and essential items they intend to put 25% of money left over into savings compared to 30% of people doing this in the West Midlands; this is despite a difference of less than £20 per month in average monthly wages between the regions.