All Work and No Play' for Britain's Busy Entrepreneurs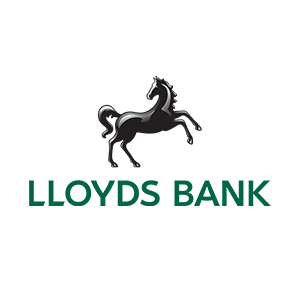 27 August 2016
One in three (30%) new business owners admit that they haven't had a holiday in over two years. Over a third (34%) of people who run a start-up say they don't have a holiday planned in 2016 or beyond

New business owners are victims of the 'always-on' culture, with one in three (34 per cent) saying they get in touch with colleagues or clients every day

Small business owners struggle when it comes to managing their work-life balance, clocking up 57 working hours in a normal week - 20 hours more than the average UK employee

32 per cent of entrepreneurs between 18-34-year-old think their work-life balance is better than when they were employed, compared to two thirds (65 per cent) of those aged 35-44
As the last of the holidaymakers return and get set to go back to school and work, one in three new business owners haven't had a holiday in over two years and over a third (34%) say they don't have a holiday planned in 2016 or beyond. New insight from Lloyds Bank shows that small business owners are working up to 20 hours more a week than an average UK employee, as the determination and drive of Britain's entrepreneurs threatens their work-life balance.
A third of female start-up owners (36 per cent) admit that they haven't been able to take a break of 'more than a few days' during the last 12 months, instead choosing to focus their time and energy on running their business. Male business owners follow a similar trend with 57 per cent stating they haven't had a break in the same period.
Wrong sort of 'check-in'
Even those that do get away suffer from an 'always-on' working culture, with eight in ten (79 per cent) of start-up owners checking-in with work at some point during their holidays and one in three (34 per cent) getting in touch with colleagues or clients every day.
A balancing act
Although owners of start-ups are putting in long hours, many are seeing the benefits compared to their previous roles as employees. Female entrepreneurs, in particular, appear to be striking the right balance between their home and work lives with the vast majority of respondents (70 per cent) saying their work-life balance was better after starting up a business. This is in contrast to just over half of men (55 per cent) who thought the same.
Almost twice as many women than men said they were 'very satisfied' with their work-life balance (41 per cent compared with 21 per cent). Female entrepreneurs were also twice as likely as men to say they see more of friends and family after they started a business than before (19 per cent compared with eight per cent).
However, four in ten female start-up owners (44 per cent of females) predicted that their working hours would increase in the next year – only a quarter of men (25 per cent) thought the same.
And, despite having greater satisfaction with their work-life balance, it's not necessarily easily achieved. Women were twice as likely to cite work-life balance as a major challenge when starting their own business than men (37 per cent compared with 18 per cent).
No rest for millennial entrepreneurs
It's not just gender where differences in working habits are evident – the survey also analysed variations across generations and found millennials are losing out.
Only a third (32 per cent) of 18-34-year-old new business owners thought their work-life balance was better than when they were employed, compared to two thirds (65 per cent) of those aged 35-44.
Life experience looks to be standing older entrepreneurs in good stead, with those aged 45 and over the most satisfied with their work-life balance. 67 per cent said that it was better than when they were employed.
Jo Harris, Managing Director, Lloyds Bank Retail Business Banking, said:
"Many entrepreneurs make the leap into business ownership full of promise for more control and flexibility – getting away from a 9-5 desk existence. Being your own boss delivers countless benefits, but the responsibility that comes with it can make it harder to switch off and go on holiday. This drive and determination is the lifeblood of start-ups, but it's important to seek out ways of getting support to allow you to take a break."