Average cost of starting a new business is over £12,000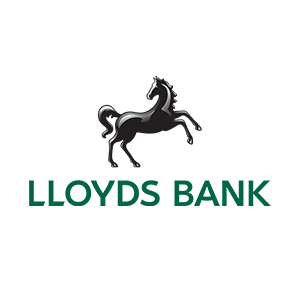 19 October 2016
Costs are higher than expected for one in three new business owners

Property is the single largest contributor, accounting for 25% of costs
Three quarters (76%) sought business advice prior to launch but most asked friends, family or former colleagues rather than accountants or banks
Many people dream of opening their own business but the reality is that the start-up costs can be significant and are higher than expected for many budding entrepreneurs. New insight from Lloyds Bank shows that the average cost of starting up a new business is £12,601 with property the single largest contributor, accounting for 25% of costs incurred. Following on from property, transport and IT each account for 20% of start-up costs. The cost of business space (£2,987), vehicles (£2,440) and technology (£2,426) altogether contribute to over 60% (£7,853) of a new business' start-up costs.
Frugal females
The research highlights a revealing disparity between the genders around how much is spent and where the money goes. Female business owners spend nearly two thirds (59%) less than their male counterparts at the launch of their businesses with men spending an average of £13,551 compared to £8,031 for women. Men budget significantly more on IT equipment (£3,149 vs £470) and websites/marketing (£2,570 vs £1,281). In contrast, females prioritise property (£3,777 vs £2,694) and loan repayments (£1,703 vs £393).
Young entrepreneurs surprised by start-up costs
Nearly a third (32%) of new business owners found the financial costs associated with starting up were higher than expected, while only 6% found it to be less than they'd budgeted for. Younger start-up owners (18-34 year olds) were most likely (42%) to find the costs higher then they'd expected compared to only 30% of older entrepreneurs (35+)
Pre-launch research
Three quarters (76%) of new entrepreneurs sought business advice prior to launch but they typically turn to more informal sources of information such as friends and relatives (41%) or former colleagues (30%) rather than an accountant (19%) or their bank (11%).
Jo Harris, Managing Director, Lloyds Bank Retail Business Banking, said:
"When you're starting up a new business, don't rush into rash expenditure that you may later regret. Planning and research is essential, so spend wisely and keep costs low. The more you spend upfront, the more money you'll have to generate in the crucial first months of being in business.
"Think about what is really important. Many of the most successful businesses started at the kitchen table or in the shed at the bottom of the garden so consider whether you really need new premises at the start.
"Advice from friends and family is important but your bank can support you with specialist guidance and tools to help you write a detailed business plan and prepare a budget to get you off on the right footing."